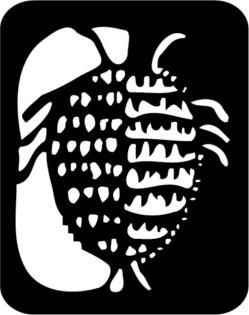 Stitch Painter 3 and Garment Designer 2.5 are not compatible with Mac OS Catalina (10.15) (Update included below)
We are working on new 64-bit versions of the software that will be compatible with Mac OS Catalina. Garment Designer's 64-bit version will be released as Garment Designer 3. Stitch Painter 3 will be put into development to create a new compatible version after Garment Designer 3's release.
As you may be aware, Apple plans to release macOS Catalina in October or November, an optional upgrade to their operating system. It's important to note that Catalina is not compatible with 32-bit software programs, and they will not be able to run on it. Both Stitch Painter and Garment Designer are currently 32-bit apps. We have been working diligently on updating our software to be macOS Catalina compatible, but unfortunately, we are not yet ready.
We know we are not alone; there are many other developers dealing with the same upgrade issues, so we suggest you check in on all your favorite software prior to updating the Catalina. It is a major OS shift in the Apple development and we assume there will be a settling in period.
Because of this, for continued use of Garment Designer or Stitch Painter, it is important that you delay your optional upgrade to the new Apple OS and/or turn off your Automatic Operating System updater in your System Preferences until we've launched our new versions. For Garment Designer, this will be version 3.0, which was nearly complete before we had to shift gears to update for the upcoming Apple OS change. Stitch Painter will follow. We don't yet have a release date, but as we continue to work on the upgrades, we will keep you updated via our newsletter email list and you will find updates on this Mac Catalina Compatibility Support Page.
It is our hope to release Garment Designer 3 by the end of 2019.
Our new upcoming version, Garment Designer 3 will be compatible with OSx Catalina and will offer various new features which have been in long term development. Upgrade costs will be determined prior to its release.
P
urchased recently or planning a Software Purchase?
Cochenille generally provides reduced pricing or free upgrades to people who have purchased our software within small window of time from the new release. We plan to do the same with the release of Garment Designer 3 for those who have been using Garment Designer 2.5 and have upgraded to OS Catalina. If you are on Mac OS Catalina, you will need to upgrade to Garment Designer 3 after it's release if you would like access to a compatible version of Garment Designer. We have added exciting new features to this version. Details about this will be announced closer the the release date.
UPDATE 01/06/19:
We still do not have a working version of Garment Designer 3 for Mac, and we do not anticipate a release within the month of January 2020. Please read our previous update for a temporary work-around.
UPDATE 12/18/19:
Garment Designer 3 Release Update:
At this time, Garment Designer remains a 32-bit app. MacOS 10.14 Mojave is the last version of macOS that supports Garment Designer 2.5. If you want or need to upgrade to 10.15 macOS Catalina , which only supports 64-bit apps, Garment Designer 2.5 will no longer be accessible. 

We still do not have a reliable release date at this time, and unfortunately we do not anticipate a release before the end of the year.

Cochenille has invested years of effort towards Garment Designer 3 and due to the Operating System Compatibility change initiated by Apple, this has become a complete revamp of Garment Designer as well. Developing Garment Designer 3 from the ground up has presented us with unforeseen challenges that we are still currently working through.
Although the app can now run on OS Catalina, our major features such as printing and generating shaping instructions are still not functional and has caused us to push back the estimated release date. We will continue to update this page as our work progresses and will have upgrade pricing estimates released as soon as we clear these major hurdles with our developer. Once we have an estimate from our developer, we will have an update to the estimated release date in early 2020.
We understand that this transitional period has been difficult for our loyal users who use Garment Designer often and need to update to Catalina for other reasons, but if you would would like access to a working version of Garment Designer then we encourage you to hold off on the update if possible. If you have already updated to MacOS Catalina 10.15, one work-around would be to run MacOS Mojave 10.14 on Parallels 15 Desktop for Mac . This is the only version of Parallels that is compatible with MacOS Catalina. You can find more information about installing Mac Mojave onto your Mac using Parallels at the following link:https://www.parallels.com/blogs/run-32-bit-on-mac/
Thank you for your patience and understanding.

Kindest regards,
Cochenille Team
If you'd like to be placed on a special email list for updates relating to this new release please email techsupport@cochenille.com or fill out the form below:
As always, we appreciate your business, loyalty and patience.

The Cochenille Team