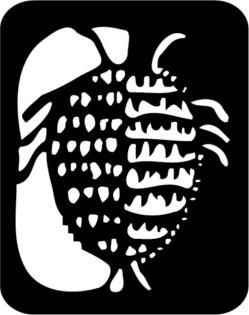 Garment Designer 2.9 will run on Catalina, Big Sur, and Monterey operating systems. The cost of this upgrade for 2.5 owners is $45 and it is posted on our store. You can order either a DVD to ship or a digital download.Please email us at info@cochenille.com to be put on our update list. We will provide greater details in emails sent to this list of users.
People purchasing Garment Designer for the first time should choose the 2.9 version of the software (as the full program, not the upgrade).
Stitch Painter 3 Users….We have news!!.
Sept. 20, 2021.
We are releasing our initial release of Stitch Painter 3.5 which has most of the functions (and certainly all the important ones) of version 3 converted to run on Catalina/Big Sur. For those who choose to upgrade, or purchase, you will receive software updates as we add in the final features. Please email info@cochenille.com if you would like to be placed on an update list, OR you can fill out the form below at the bottom of this page.
The link to the upgrade page on our web store is here.
If you'd like to be placed on a special email list for updates relating to this new release please email techsupport@cochenille.com or fill out the form below:
As always, we appreciate your business, loyalty and patience.

The Cochenille Team
Any Creative Way Around this in the Short-Term for Stitch Painter Mac Users?
If you have purchased a new computer or must move to Catalina, there is an option for you, should you wish. If you have an external hard drive with enough space (most people have one they use for backups), you can install an older version of the OS on that, and then, when you want to use a 32-bit program, you can boot the computer from that hard drive. We are doing this in reverse with Catalina, as some of our software (e.g. our Accounting software) won't run on Catalina. Apple has provided us with a couple of links for information, and they told us they would be happy to assist people wanting to create a bootable external start-up disk.
How to create a bootable Start-Up Disk for macOS
https://support.apple.com/en-us/HT201372
How to Reinstall macOS from macOS Recovery
https://support.apple.com/en-us/HT204904
Use Parallels 15
This work-around would be to run MacOS Mojave 10.14 on Parallels 15 Desktop for Mac . This is the only version of Parallels that is compatible with MacOS Catalina. You can find more information about installing Mac Mojave onto your Mac using Parallels at the following link:https://www.parallels.com/blogs/run-32-bit-on-mac/.
Thank you for your patience and understanding.

Kindest regards,
Cochenille Team