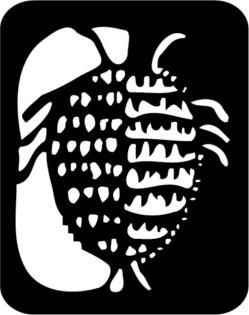 Stitch Painter 3 and Garment Designer 2.5 are not currently compatible with Mac OS Catalina (10.15)
Garment Designer Update as of June 1st, 2020
We are about ready to release version 2.9 of Garment Designer. This will run on Catalina. There are still a few things not working perfectly, but if you opt to start with this beta version, you will get the final one as soon as we wrap things up. There is no problem with creating and printing patterns for sewing or knitting. All things work, with the current exception of sideways knitting (for knitters) and the Pattern Layout (for sewers).
There may be other small things our testers didn't find. The cost of this upgrade is $45 and we will be posting this on our store in the next day or so.
Please email us at info@cochenille.com to be put on our update list. We will provide greater details in emails sent to this list of users.
Update as of March 25, 2020
We are soon ready to send Garment Designer to our broader group of testers, which means we are getting close to a release. Printing now works, various other problems have been resolved. If you would like to be placed on an update email list, please email info@cochenille.com and request this.
Update as of February 5, 2020
We continue to work on new 64-bit versions of our software that will be compatible with Mac OS Catalina. Garment Designer's 64-bit version will be released first as Garment Designer 3. Stitch Painter 3 will then be put into development to create a new compatible version after Garment Designer 3's release. It is our hope to release Garment Designer 3 sometime this spring. In addition to being compatible with OSx Catalina, it will offer various new features which have been in long term development. Upgrade costs will be determined prior to its release.
Cochenille has invested years of effort towards Garment Designer 3 and due to the Operating System Compatibility change initiated by Apple, this has become a complete revamp of Garment Designer as well. Developing Garment Designer 3 from the ground up has presented us with unforeseen challenges that we are still currently working through.
We understand that this transitional period has been difficult for our loyal users who use Garment Designer often and need to update to Catalina for other reasons, but if you would would like access to a working version of Garment Designer then we encourage you to hold off on the update if possible.
If you have already updated to MacOS Catalina 10.15, below are a few options you have to continue to use our software.
Any Creative Way Around this in the Short-Term?
If you have purchased a new computer or must move to Catalina, there is an option for you, should you wish. If you have an external hard drive with enough space (most people have one they use for backups), you can install an older version of the OS on that, and then, when you want to use a 32-bit program, you can boot the computer from that hard drive. We are doing this in reverse with Catalina, as some of our software (e.g. our Accounting software) won't run on Catalina. Apple has provided us with a couple of links for information, and they told us they would be happy to assist people wanting to create a bootable external start-up disk.
How to create a bootable Start-Up Disk for macOS
https://support.apple.com/en-us/HT201372
How to Reinstall macOS from macOS Recovery
https://support.apple.com/en-us/HT204904
Use Parallels 15
This work-around would be to run MacOS Mojave 10.14 on Parallels 15 Desktop for Mac . This is the only version of Parallels that is compatible with MacOS Catalina. You can find more information about installing Mac Mojave onto your Mac using Parallels at the following link:https://www.parallels.com/blogs/run-32-bit-on-mac/.
Thank you for your patience and understanding.

Kindest regards,
Cochenille Team
If you'd like to be placed on a special email list for updates relating to this new release please email techsupport@cochenille.com or fill out the form below:
As always, we appreciate your business, loyalty and patience.

The Cochenille Team