Welcome to Cochenille Design Studio
We are now accepting registrations for our annual Italy trip. Learn more about this Food and Fashion experience of a lifetime at our events page!
For over twenty five years Cochenille Design Studio has developed software and design aids for textile and fiber enthusiasts. We are practitioners, and actively design and create. Our audience is world wide and ranges from home hobbyists to the fashion industry.
We are the home of Garment Designer and Stitch Painter software for Windows or Macintosh. Garment Designer is a pattern drafting program that allows you to create patterns for both sewing and knitting. Stitch Painter is a grid-based design tool which is specifically geared to the needs of textile and craft designers.
We invite you to explore our website and products. Sign up for a webinar, a fashion or design retreat, or simply bookmark us for a future visit.
Join our Mail List to receive occasional updates on our product line. View our Events page for webinar and workshop offerings.
Feel free to Contact Us with questions.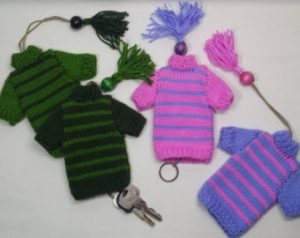 Announcement:
We have started a series of design challenges. Check our Blog Page for details.