Cochenille offers an assortment of other design-aids, such as the Hurth Ruler which assist you in your creative endeavors. See our Webstore to purchase
Hurth Ruler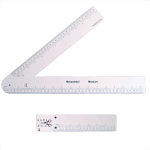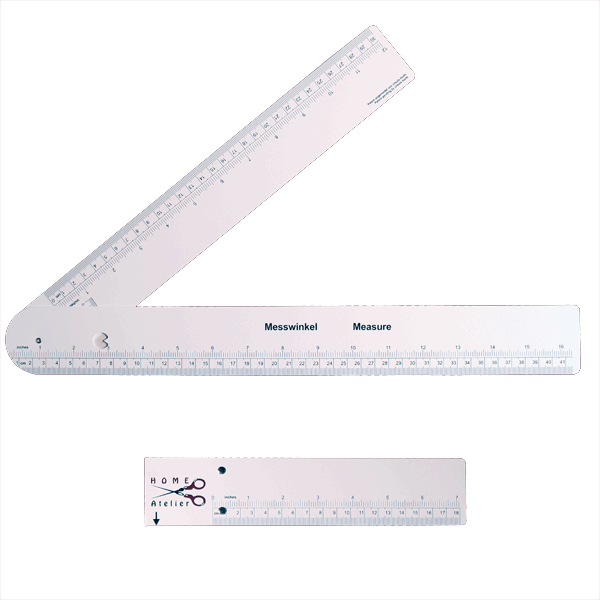 Ursula Hurth, owner of Home Atelier in Germany, has developed a measuring tool which facilitates the measuring process of your body and of finished garments. It involves three rulers that all work together.
The measurement tool comprises a longer and a shorter leg which are rotatably riveted to each other. A third short leg can be slid on one of the longer legs or on the double end of the two connected legs. It can thus measure lengths, distances, depths, angles and diameters easily and efficiently. You can easily square the rulers off to each other, and measure lengths, widths, and depths. You can also measure the angles of sloper.
Download Ursula Hurth's PDF file on How to use the Hurth Ruler
View Ursula Hurths's video on the many uses of this versatile ruler:
Measuring Made Easy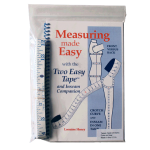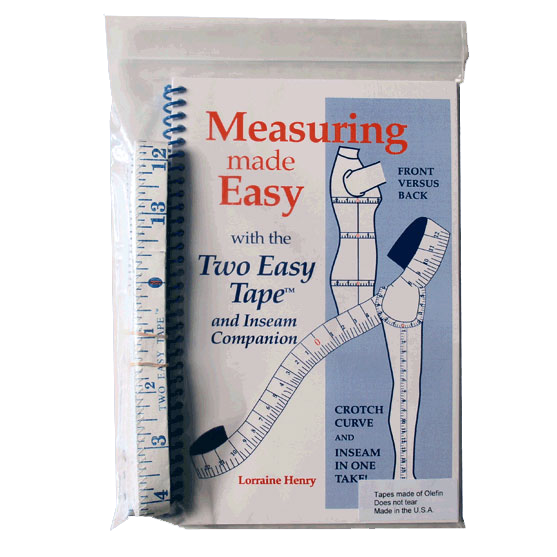 Measuring Made Easy offers a standard measuring tape and a special measuring tape that allows you to take accurate measurements of your body. The special tape has a '0' in the center of them, which makes it easy to measure in two directions. This makes it simple to determine front vs. back, or left vs. right measurements, including front vs. back crotch measurements. A complete manual gives additional measuring tips.
Color Pak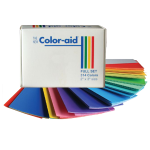 This Color Pak of 314 color swatches is small enough to carry with you in a purse or pocket. Use the book to find the closest match when you see a color or color combination that you like. Each swatch has a number on the back, which allows you to record the color. This is an excellent Design Tool for any creative project. Key Ring Sold Separately.

Check out the video!
Key Ring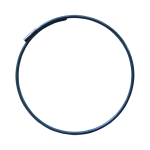 Cochenille's Key Ring will help you "keep it together". Whether you're using our Yarn Inventory Cards, Color Pak or have a stack of loose swatches, this ring is a great way to stay organized.
• Metal Ring
• 6″ Diameter
Wash-A-Way Wonder Tape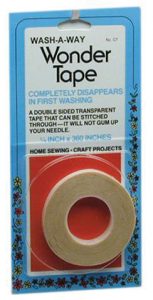 Use Wash-A-Way Wonder Tape on your next project to temporarily baste with ease!
Wash-A-Way Wonder Tape is a double sided transparent tape that can be stitched through and will not gum up the needle. Perfect for placing appliques, adding zippers or just temporarily holding slippery fabrics together. Completely disappears in the first washing. Watch our product video below for more information!
Check out the video!

That Purple Thang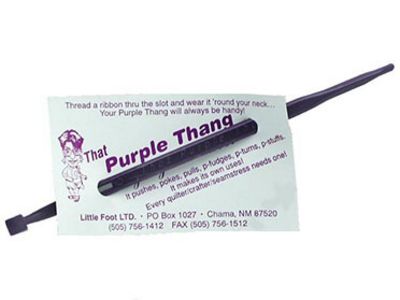 The notion you never knew you needed! That Purple Thing is here to help for your various crafting and sewing needs. Whenever you need a thingamabob, you'll find yourself reaching for this Purple Thang. It pushes, pokes, pulls, turns, stuffs and saves your fingers from many a crafting danger. It is flexible with one poke-y end and one flat end with a 1/4″ width. Try it today and see what thing you'll find That Purple Thang is useful for.
Color Tool

This is a great tool for aiding your choice of colors. It is easy to use.. 1. Start with your desired color card 2. Choose one of the color scheme options 3. Find the corresponding companion color cards to create the perfect color combination. Includes CMYK and RGB formulas, plus Hex numbers for website design

Expanding Sewing Gauge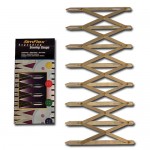 Expanding Sewing Gauge The SemiFlex Expanding Sewing Gauge allows for fast and accurate measuring. It's quick and easy for a multitude of uses. Perfect for Buttons, Buttonholes, eyelets, Tucks, Pleats, Smocking and Shirring. Expanding arms measure from 3/8″ to 3 3/8″.

Dritz Loop Turner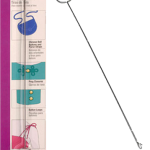 Dritz Loop Turner is an easy and handy way to turn bias into tubing, measuring 9.5 inches in length with a hooked end. Perfect for making shoulder straps, purse straps, belt loops and Chinese ball buttons.