Cochenille Stitch Painter Gallery
Cochenille Stitch Painter Gallery displays creations made by Susan Lazear. Susan is the the owner and software designer of Cochenille Design Studio. Click here for more information on Susan's Many image reference back to her blog.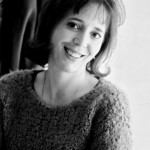 View the slideshow below to get an idea of what can be created using Cochenille's Stitch Painter software. This grid-based design software can be applied to both hand and machine knitting, crochet, beading and stitchery. For other examples please view additional galleries created by personal and professional clients of Cochenille.
Susan's Blog http://susanlazear.blogspot.com
(Click on the slide to view image)