Professional Garment Designer Gallery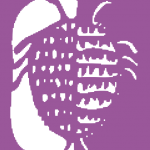 Professional Garment Designer Gallery, showcasing creations made by professionals in the design industry. Cochenille Design Studio's pattern drafting software can be used for both sewing and knitting. Available for Macintosh and Windows computer.
We enjoy sharing images of what our customers create for their clients or business. If you have images to share and would like to post them on our site, please email Stephanie at stephanie@cochenille.com.
Betty Abbott Garment Designer Samples
(Click on the slide to view image)
All of the following styles were designed and created by Betty Abbott of Christchurch, New Zealand.