Cochenille Garment Designer Gallery of Projects
Cochenille Garment Designer Gallery shares design's by Susan Lazear, owner of Cochenille and creator of both Garment Designer and Stitch Painter software. Click here for more information on Susan's background. Many images reference back to her blog.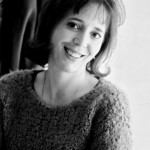 The program offers users major features found in no other pattern design program on the market. Click and Drag pattern editing, darts, built-in pattern intelligence and other features allow even novice patternmakers to create garments with relative ease.
In addition to software, Cochenille also develops clip art disks, technical manuals and design aids. Our product line now incorporates over 75 products (5 software titles, technical manuals, clip art disks and various design aids).
Susan's Blog http://susanlazear.blogspot.com
(Click on the slide to view image)