Software Keys
Cochenille is moving to software keys in lieu of hardware keys. All current versions of Garment Designer utilize software keys. Once you order the software you will receive a digital download link, a serial number, a License ID and a password. You will use the License ID and password to activate the software.
Hasp Hardware Keys
For those who have our Sentinel Hasp version of the software, you may continue to use this mode. Our future upgrades will work with both.
About HASP Keys
Windows Users:
Do NOT update to Hasp's latest driver. Sentinel has removed items that Garment Designer needs. Please use the version 8.15 driver. You may download that here.
The USB HASP key must be plugged into the computer during software use, this protects our software from being shared illegally. If you do not have the HASP key, then you will be unable to access the software. The HASP Key, sometimes referred to as a dongle, allows your computer to recognize and open our software programs, please have it plugged in prior to opening the program. If you have a limited amount of USB ports, some users use a multi-port adaptor in order to plug in additional USB devices.
You do not need to eject the device via your computer, but you can instead pull it out of your computer without any harm coming to the licensing on the dongle.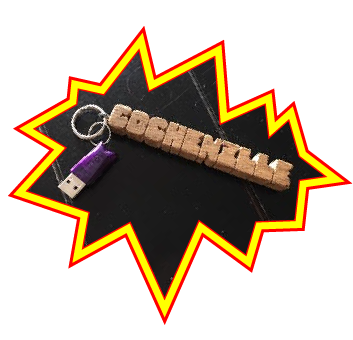 If you plan on using the key on multiple computers or traveling, you will want to attach a small keychain to make it easier to locate and differentiate it from other USB thumb drives you may own.
To access your HASP Key information, such as your key ID, you can do so by going to the following link: http://localhost:1947/_int_/devices.html
This link will take you to the admin page with information about your key once the driver is successfully installed. If the link displays an error page, then the installation failed.
Download and Install the Latest HASP driver:
Windows Users:
Do NOT update to Hasp's latest driver. Sentinel has removed items that Garment Designer needs. Please use the version 8.15 driver. You may download that here.
If you plan to update your operating system, or have already updated your Operating System and are now receiving an 'Error 33' or 'H0009' message when accessing Garment Designer, this is a driver communication error. This means the driver for your HASP key has either not been installed, did not install correctly or needs to be updated for compatibility.
Please use the appropriate link and follow the instructions below to update your HASP driver:
Pre-installation checklist:
Ensure the key is unplugged during the installation
Make sure there are no security settings that will interfere with or block the installation.
Ensure that you know what location your downloaded files get saved to.
Do read further down in the instructions below to walk through installation if you need help.
Installation:  
Click on the link to download the latest HASP Key Driver installer.
Mac:
https://supportportal.thalesgroup.com/csm?sys_kb_id=11ae86eddb16e78cfe0aff3dbf961916&id=kb_article_view&sysparm_rank=3&sysparm_tsqueryId=2066b7921becd410f12064606e4bcb5e&sysparm_article=KB0018323
Windows:
August, 2021.
We have found that the latest driver for the Hasp key now introduces a new error message as the Hasp folk have removed an element we need. So, please use this link to download a version of the driver that Garment Designer is happy with.
http://www.cochenille.com/Sentinel_LDK_Run-time_setup8.15.zip
2. Once you open the link on your web browser, scroll to the bottom of the website page and click 'I accept'.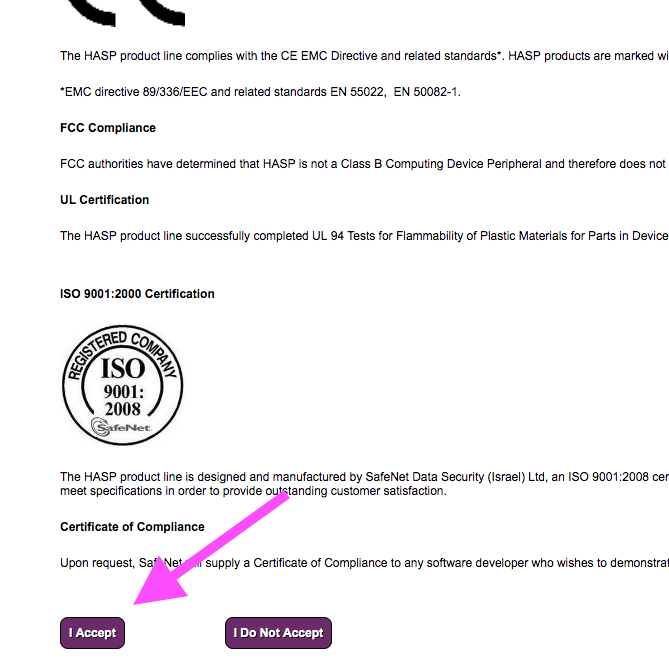 3. Once you select 'I accept' you will be taken to the downloads page. Please note that you must have browser pop-ups disabled for the download to begin.
Click on the link provided to download the installer file.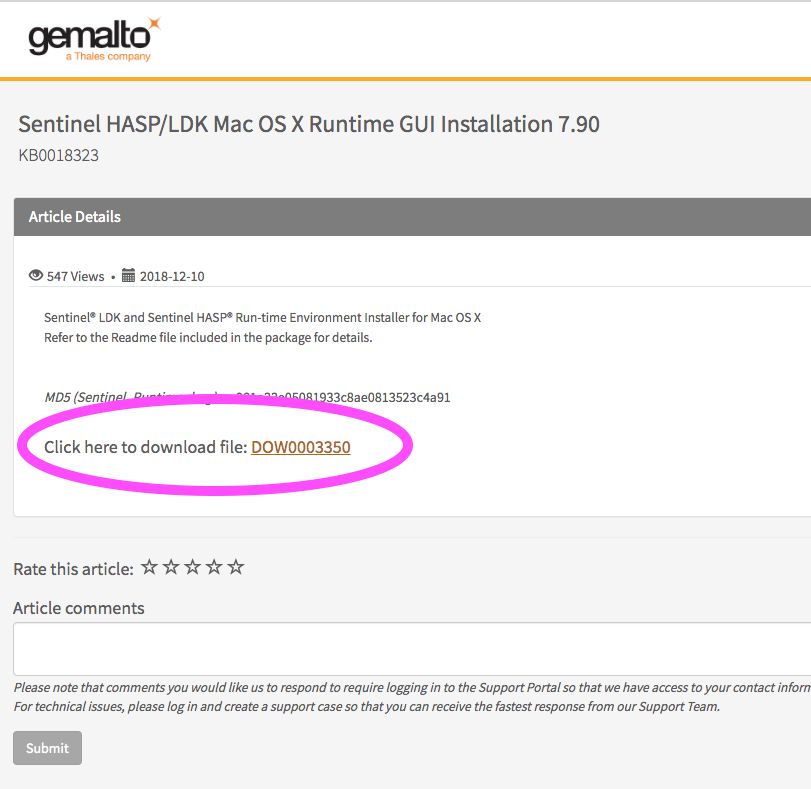 You will be asked to accept another user agreement. Scroll to the bottom and select 'I accept'.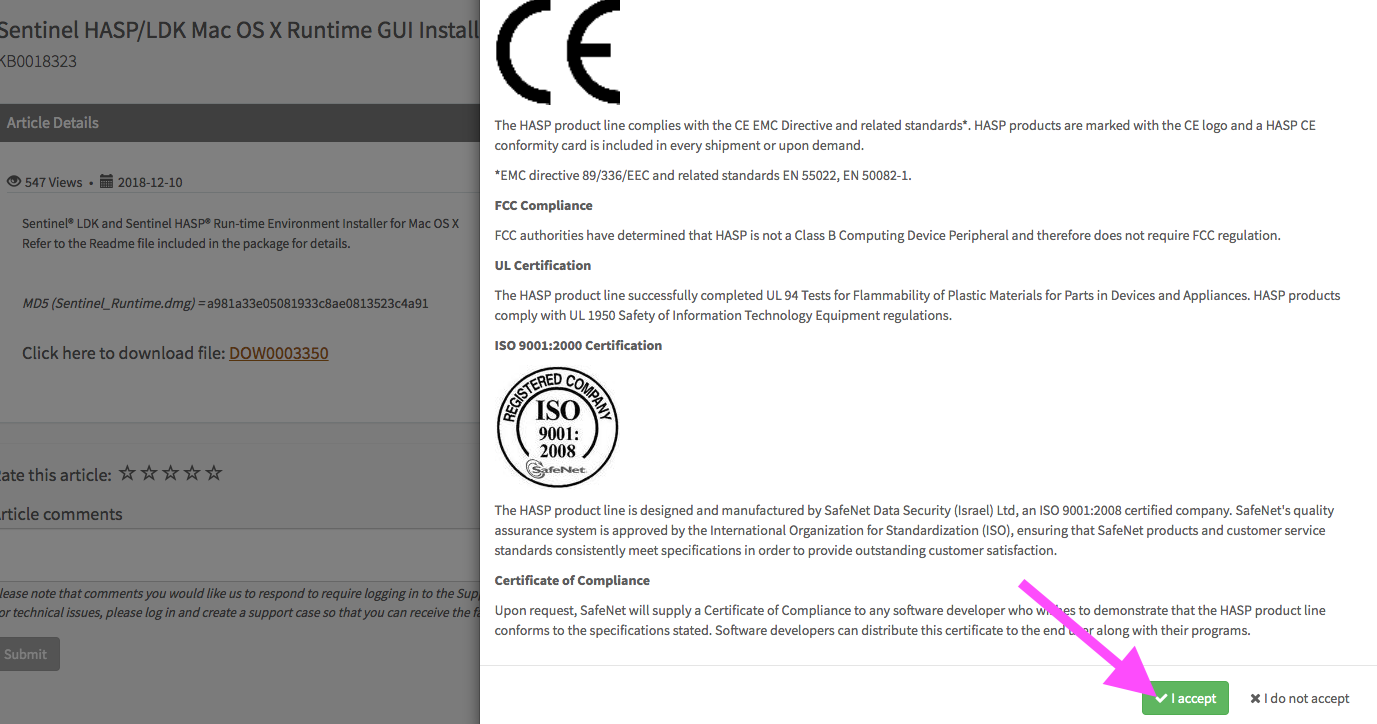 4. Once you have downloaded the zipped file, it will be sent to your downloads folder, or the folder you have directed the download to get sent to. The unzipped or expanded file name will be Sentinel_Runtime.dmg for Mac and HASPUserSetup.exe for Windows.
5. For Mac: Click on the file to open and then select 'Install Sentinel Runtime Environment'. The installation will then begin.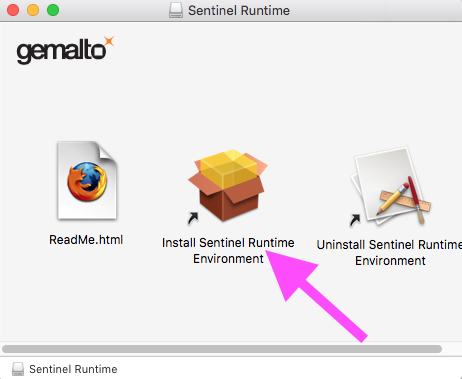 For Windows: 
Go to your downloads folder (or the folder your downloads gets saved to)
Extract the files and view the folder when it is done extracting the files.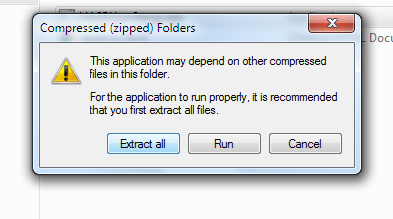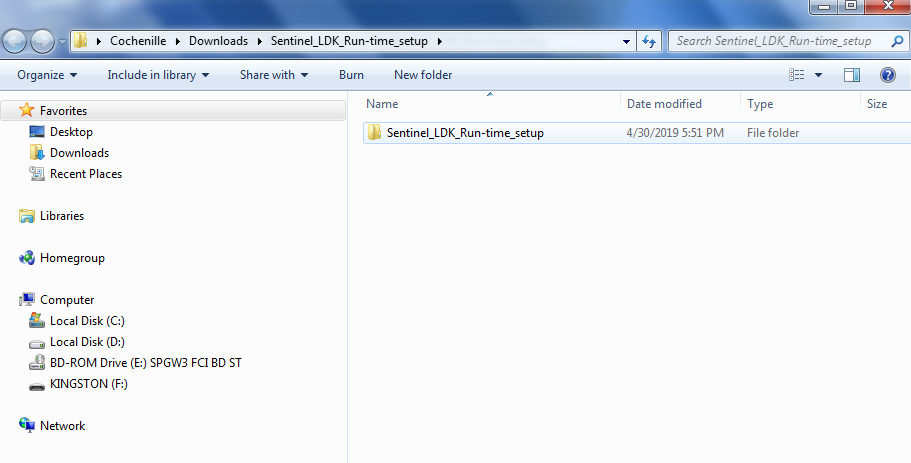 Once you have extracted the files, open the folder and run the HaspUserSetup.exe file.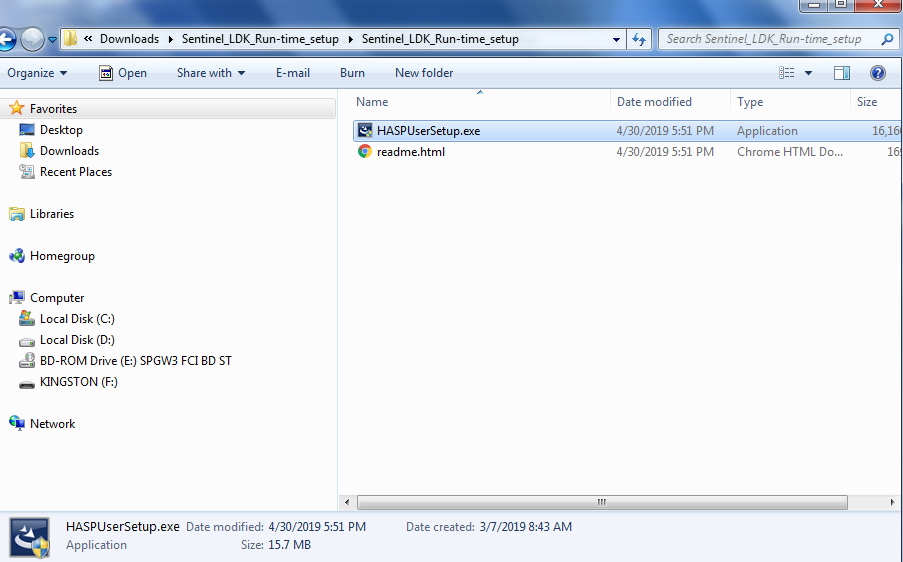 You may see a Windows Security Window that asks 'Do you want to allow the following program to make changes to this computer?' Select 'Yes'.
The installation will then begin. Please note that on Windows computer the status bar of the installation may lag or freeze, hang in there and wait for the installer to complete. The Status bar usually begins to move when the installer is near it's completion.
6. After the installation is complete, restart your computer.
7. Plug your HASP key in, wait for the light to turn on and then open your software program. We suggest waiting a few minutes after restart before plugging in the key, as some computers will not recognizes the changes right away.
*If you are having trouble with the installation of the driver please contact us at techsupport@cochenille.com. Your computer may have security settings that require a command line installation. You can find the Command line driver installer at the link below:
https://sentinelcustomer.gemalto.com/sentineldownloads/
Please view the following video to see how to update your Hasp key driver. Some of you might have difficulty doing this which may be dependent upon your computer security settings.