Distribution – Cochenille Design Studio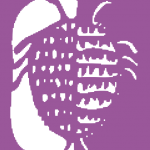 For Distribution information, click the links below for a list of Distributors, Dealers or Educators in your area.
Interested in becoming a Distributor for your country, a Dealer in the US or an Educator?
Please email Cochenille Design Studio with information about your business and we will forward a dealer packet to you. Contact us at info@cochenille.com.
We are currently seeking distributors for the U.K. Canada and Australia. To inquire about how to become a Cochenille distributor please contact us at info@cochenille.com. Moderate experience using our software is preferred.