Stitches at Home Class: Using World Costume as a Source of Influence for Clothing Design
June 11, 2021 @ 2:00 pm

-

4:00 pm

$50
With Susan Lazear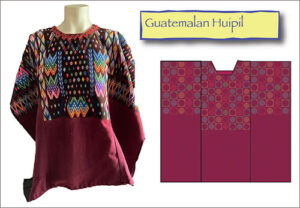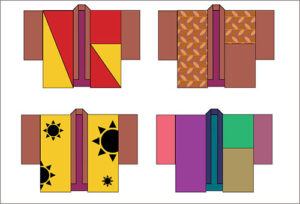 Friday, June 11, 4:00 pm-6:00 pm CDT
Use world costume as a source of inspiration for planning your own garment patterns. This approach works for knit, sewn, crochet, and hand-woven fabrics.
Class sessions will be recorded and remain accessible online to registered students of the class for 7 days following the event.
Info and to register:
https://stitches.events/shop/classes/stitches-expo-at-home-home-june-2021/new-to-expo-at-home/using-world-costume-as-a-source-of-influence-for-clothing-design/
Description
Traditional ethnic costume often inspires designers as they create their fashion clothing lines. The shapes are generally simple and thus become great candidates for design ideas.
In this class, we will do a little globe-trotting without leaving the comfort of our homes as we explore several garments which may be excellent starting points for a personal design.
Whether you knit, sew, crochet, or weave, these traditional shapes can be used. We will build mini-samples using graph paper and a paper-doll template. You will then be able to translate these rectangles and wedges to life-size proportions and create your own size with minimal effort.
After the class you should have created a formula for 3-5 projects.