American Sewing Guild Conference 2018
July 12, 2018 @ 8:00 am

-

July 15, 2018 @ 4:00 pm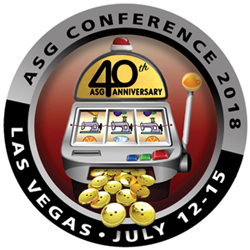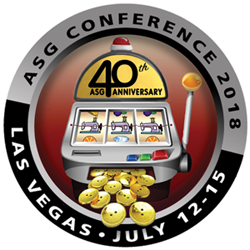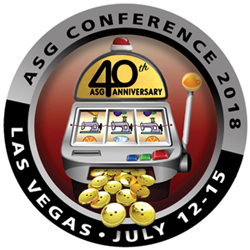 The ASG annual Conference is a once-a-year opportunity for sewing enthusiasts to gather to celebrate all things sewing, quilting and embroidery. This conference is open to members and non-members and will be hosted at Westgate Las Vegas Resort July 12-15 2018.
Susan Lazear will be hosting three classes at the conference, please see the class descriptions below.
How Body Measurements Relate to Your Pattern 
Friday, July 13 2018, 8:15 am to 10:15 am
A little knowledge up front goes a long way to fit and great looking clothing.  In this lecture, you will learn how to take meaningful and accurate body measurements. Then, we will take it one step further to discuss which parts of a pattern are impacted by proper and improper measurements. You will leave with a greater understanding of why some patterns work and others don't, and you can apply your knowledge to correct patterns, based on your measurements before you even cut the fabric.
The Creative Process: From Inspiration to Planned Garment  
Saturday, July 14 2018, 8:15 am to 4:00 pm
This workshop will take your through the creative process, from story boarding your ideas, to developing a plan for a group of garments that work with your figure and your sense of style. No art background necessary. Learn how to ideate and create. Student will develop an inspiration board of ideas, and then move on to plan the fabrication, color story, styles, and fabrication for a group of garments. This is the process typical to designing a line of clothing.
Class Materials List:
Fashion magazines/mail order catalogs of fashion clothing or printouts of pictures or patterns that you like.
Basic Art Supplies: White paper, paper scissors, colored pencils, glue stick, measuring tape, rulers, pad of tracing paper
15×20 Elmer's Foam Board (half of a full one, available at Michael's, http://www.michaels.com/elmers-foam-board-white/10110205.html_
Fabric Swatches of fabrics you would consider using
Waistband Alternatives  
 Sunday, July 15 2018, 8:15 am to 10:15 am
Has your waist changed? Don't give up on the skirts and pants you love.  Rather, learn some techniques for reworking your existing garments. Using various ideas gleaned from observing fashion and ready-to-wear, Susan Lazear will walk you through several techniques that you can utilize. Look also at what fashion is doing to allow clothing to fit a greater range of bodies.
American Sewing Guild Conference Class schedule and descriptions:
https://www.asg.org/files/conference/ASGConf18_Classes.pdf
American Sewing Guild Conference Website: