To check to see if your plug-ins have already been installed, open the program, click on Plug-ins and see if the following menu looks the same as below.
The titles will be greyed out because they are titles, the options for the plugins are listed below the title and become black when selectable/the plugins are installed.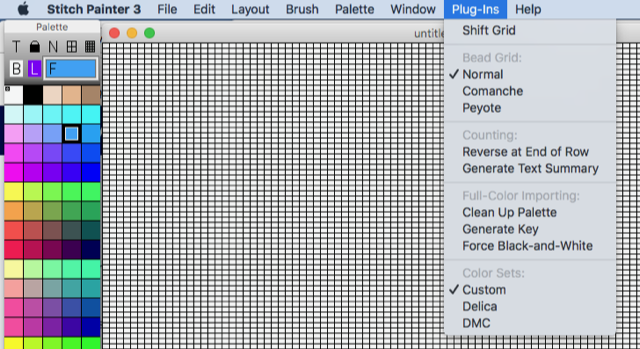 You can find the manuals for your installed plug-ins in your Stitch Painter Folder.
Mac: Finder > Applications > Stitch Painter'
Windows: C:Drive > Stitch Painter (or Cochenille> Stitch Painter)