Cochenille Webinar Videos
Cochenille Webinar Videos assist in learning our software, design techniques and create inspiration. These videos are digital download purchases. Once your order is processed an email will be sent to download your video. Watch then at your leisure or refer back to them when needing assistance.
Please choose from the following videos…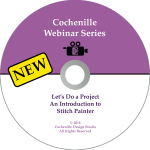 Are you a new Stitch Painter user? Maybe you need a refresher? This webinar will demonstrate the basic workings of Stitch Painter, Cochenille's Stitch Design program. This program can also be used for Beading, Stitchery, Mosaics or any graph based design. Learn how to approach a project, use the Tools, Repeat, and other basic menus.
CLICK ON THE IMAGE TO PURCHASE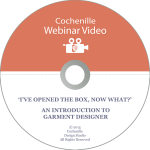 This webinar is for people who are basically just starting, or who need a complete refresher on how to approach creating garment patterns with Garment Designer. It's time to get going, so let's walk through the steps of thought, measurement basics, and so on.
CLICK ON THE IMAGE TO PURCHASE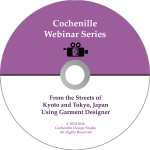 In this webinar, you will see what the current trends are in Tokyo and Kyoto, Japan. See what is in the store windows and on the street. Then, using Garment Designer, learn how to build patterns for some of these garments. We will stretch your mind by choosing garments that are creative in their design and/or require a slightly different approach in Garment Designer.
CLICK ON THE IMAGE TO PURCHASE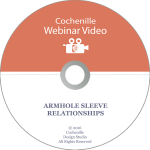 If you alter patterns, or want to draft them 'from scratch', Susan will teach you the basics of armhole and sleeve combinations. Understand how changes made to the armhole affect the sleeve and enjoy learning how to draft/create a multitude of sleeve styles. Garment Designer will be used to demonstrate examples.
CLICK ON THE IMAGE TO PURCHASE