Cochenille New Mexico Retreat 2019
August 8, 2019 @ 10:00 am

-

August 11, 2019 @ 7:00 pm

$300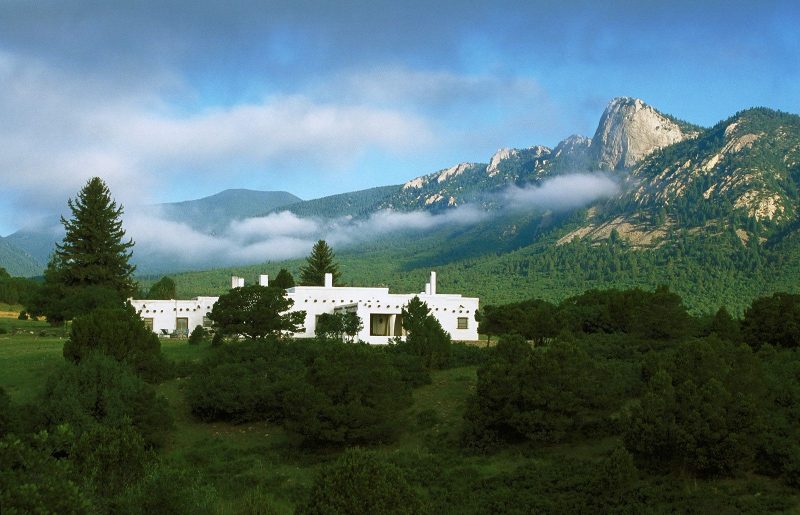 Cochenille New Mexico Retreat 2019
Cimarron, New Mexico
August 8th – 11th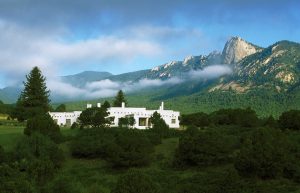 We are continuing our tradition of truly retreating in an amazing location and spending focus time with Garment Designer. So, we return to Cimarron, New Mexico and the a 100-year old inn we have grown to love.
The goal of our retreat this year will focus on working with the mixing of fabrication; your choice of yarn arts (knit, crochet, handweaving) with commercial fabrics. The result will be a completely unique result that can be classified as wearable art. Using Garment Designer, you will learn tricks and techniques in designing spliced garments, how to combine different mediums, judging fabrication, and other 'need to know' techniques. We encourage you to bring some fabrics and yarns (samples are fine) to use in the development of clothing. You should be able to design two or three complete garments.
Embellishment and trim techniques will also be discussed, and participants are welcome to bring their ideas to share as well.
Please download the flyer & registration form below to view more information on what we have planned, costs, and room information.
New Mexico Retreat  2019 Flyer & Registration Form
Please view the rooms available at the Casa del Gavilan Inn, rooms costs are not included in the price of registration.
The only rooms currently available are in the Guest House Suite. The two rooms of this suite adjoin through a bathroom with a bathtub and shower. The Miranda room has one queen bed while the Maxwell room has two single beds. If you are interested in sharing a room, please let us know! We can try to coordinate with another interested party.
Please see the room and rates at the link below.
https://casadelgavilan.com/rooms
To send in payment and reserve your spot for this retreat, please check out on our web store by using the following link:
https://shop.cochenille.com/products/new-mexico-retreat-2019
Optional Santa Fe Day (August 7th)- Cancelled
Besides the workshop days, there is an optional day of exploring fiber and art areas of Santa Fe, New Mexico. Visits to include the following (please indicate your interests)
•Visits to Santa Fe Weaving Gallery (wearable art)
• Santa Fe International Folk Art Museum• Georgia O'Keefe Museum
• Back-Stage Tour of the Santa Fe Opera• Artist Studio