Stitches West 2020
February 20, 2020 @ 8:00 am

-

February 23, 2020 @ 5:00 pm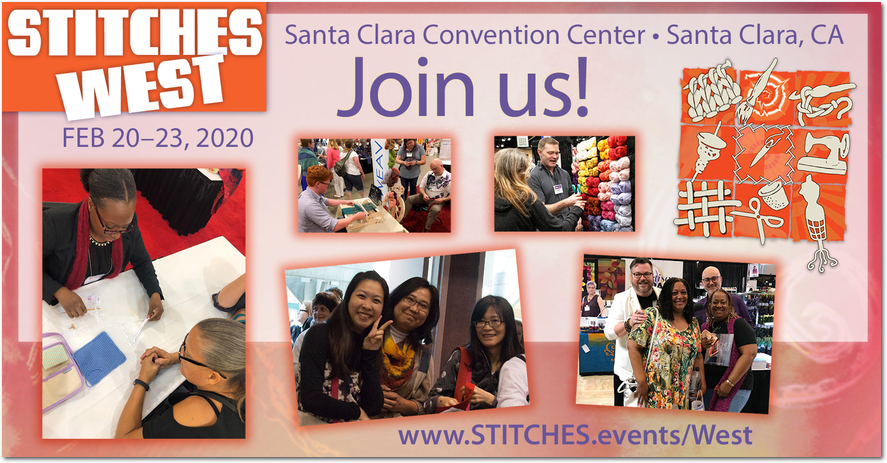 Stitches West 2020
We are pleased to announce that Cochenille will be returning to Santa Clara for STITCHES West 2020 for another weekend full of excitement (and shopping!)
Cochenille will be vending at STITCHES West 2020 in Santa Clara, CA February 20th -23rd, Booth# 308. We will have show special pricing on our products and live demos.  Be sure to register for our classes as well as Susan Lazear, creator and owner of Cochenille, has a great class schedule lined up for the whole weekend.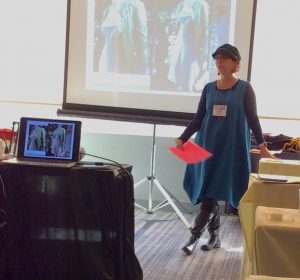 In addition to being the owner and Creative Director of Cochenille Design Studio, Susan Lazear is a Professor of Fashion at Mesa College in San Diego where she teaches various fashion courses including Textiles, Patternmaking, Textile Design, Clothing Construction and Fashion History. Susan designs wearable art, mixed media clothing (e.g. sewing and knitting) and is a computer graphic artist.
She has taught fashion and design workshops around the world and now she will be teaching at STITCHES West 2020. You can view her STITCHES West class schedule below:
Friday 9:00 am – 12:00 pm Friday 2:00 pm – 5:00 pm
This hands-on class is designed for people who want a refresher on the use of Garment Designer and Stitch Painter software or for those who want to test drive to determine if computer design may work for them.
In the morning we will walk through the use of Garment Designer to show you how to create patterns for sweaters — bottom-up, sideways, top-down — in any gauge or stitch pattern. Sewists will add hems, facings, and seams to their designs.
Learn how to tweak patterns for fashion, style, or fit.
In the afternoon, we will move to Stitch Painter, a grid-based software program (perfect for knitting, crochet, beading, etc), where you will learn how to design colored charts on a grid, using repeat modes, pre-determined palettes, etc. We will explore some of the more advanced features such as designing with symbols, importing a photograph, building motif libraries, etc.
If you are test driving, you must pre-arrange a digital download through Cochenille.com, Please email info@cochenulle.com. You will be able to use the software for the day; Windows or Macintosh compatible.
Saturday 2:00 pm – 5:00 pm
Why not add mixed-media techniques to your creative repertoire? Learn to combine knit or crochet with commercial fabrics. Using hand-techniques, you will make samples that can be used along with your knit and crochet swatches in a garment or accessory.
We will sample joining techniques, cut-and-sew our knits, add edgings, finishings, etc. and discuss knitting and crochet techniques for finishing your designs beautifully. Mixed Media is simple when you have the right techniques!
Note: Basic sewing skills required. Susan will also discuss machine sewing techniques, so bring your own machine if you'd like to try them in class.