Webinar: Woven Fabric Garment, Progressive Design and Fit
August 18 @ 11:00 am

-

12:30 pm

$25.00
Woven Garment, Progressive Design and Fit 
Friday, August 18th,  11 a.m. PT
Web-171
Purchase by clicking here.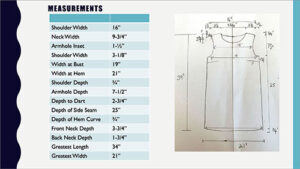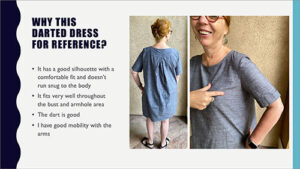 The Progressive Design and Fit webinars are designed to aid users in the following way:
Taking accurate measurements
Choosing the right fabric
Building a Pattern in Garment Designer
Using a reference garment
Testing Fit and the accuracy of your measurement
Sewing Techniques.
As we progress through the series you will add more measurements and test greater levels of fit according to the garment style.
This second webinar focuses on creating two Basic Woven Fabric Tops; one without a dart and one with a side seam bust dart. We will five body measurements to the 10 we took for a T-shirt top with the focus on the bust apex/dart. If you missed the first webinar, it is not a problem, you can still gain important knowledge from this webinar full explanations are given.
We are choosing to create a dartless and a darted top so that you can see how the two styles differ in ease and armhole depth. Once again, you will use reference garments to gain basic knowledge.
You will see the basic process of measuring reference garments, drafting the patterns in Garment Designer, printing and assembling the pattern and then creating a test garment. We will compare dartless top to a darted one.
>>>
No Need to be Present Live!
We've listened to your feedback and will have the webinars available to review for attendees who sign up prior to the scheduled webinar but are unable to attend at that time. The video will be completely unedited, directly from the webinar meeting. It will be available for two weeks after the webinar is hosted. You must sign up prior to the scheduled date.
What do you get with a Webinar?:
Online webinar (60 – 70 minutes) (or access to the recording if you can't attend)
Handout in Advance
Access for two weeks after the webinar to review the video
PDF of the Powerpoint lecture (for personal use)
15% discount code for Cochenille Products (excluding software upgrades)
Webinars need a minimum of three participants to host. If we do not meet this minimum, the webinar will be canceled two days prior, so be sure to register early.
After registration, we will email you with the webinar invite and handout, one day prior to the scheduled time.