Patterning Using Garment Designer:
Accessory Challenge
This month's Design Challenge is piggybacking off my last blog post about Fanny Packs. I had so much fun trying to create a new pattern using an existing Style Set that I thought other people would like to give it a try as well. Transforming the Flared Skirt Style Set into the Fanny Pack Pattern was a refreshing project to get me thinking outside of the box on what Garment Designer can do for me.
Challenge yourself with this fun project and try to think of a simple accessory you would like to make, then create it using Garment Designer! Make a purse, clutch, laptop case, etc. using a Garment Designer Style Set.
Summer is here! So for my next Style Set prest-o chang-o project I thought I would pattern this handy and dandy picnic plate case that Susan picked up during her travels to Italy: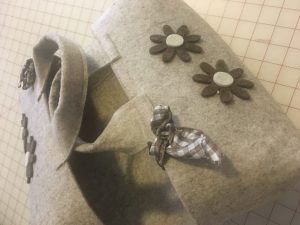 After taking some measurements I drew out a schematic.
You can also download this and print it as a reference. The .PDF does not have any seam allowances added.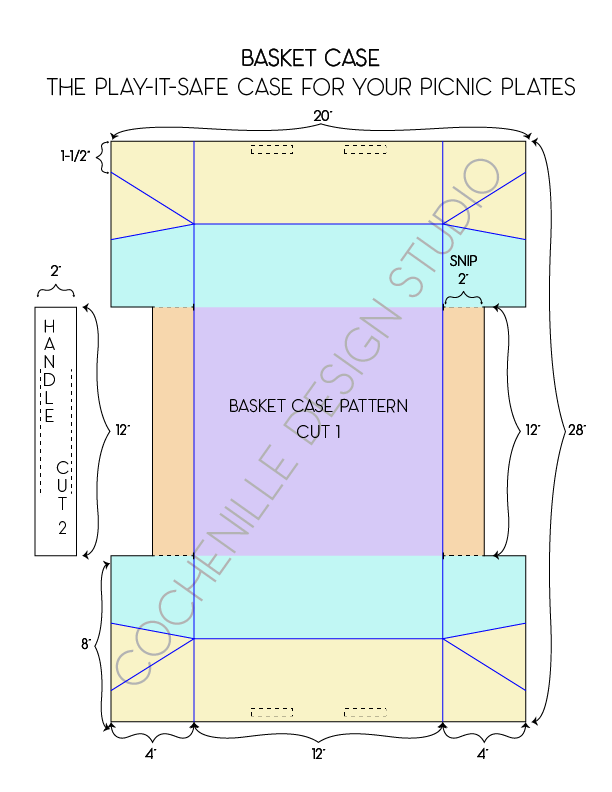 Now that I had my schematic, I had to shop for a Style Set to suit my needs.
I knew I didn't want to be fussing with curves so I wanted all straight lines in the style set.
I also knew I was going to pattern this as cut on the fold because a) I don't like wasting paper b) it is a symmetrical pattern so I could.
Looking at half of my pattern, I counted how many points I would need for the pattern: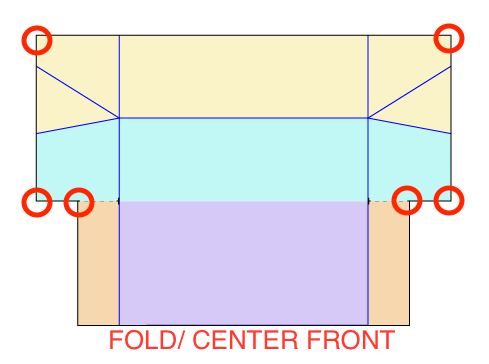 I picked the menu options that would give me straight lines: Top with a V-Neck and a Sleeve Cap.
I clicked once on the inside of the pattern to highlight my points, counted 6 (not including my center front) and I was good to go!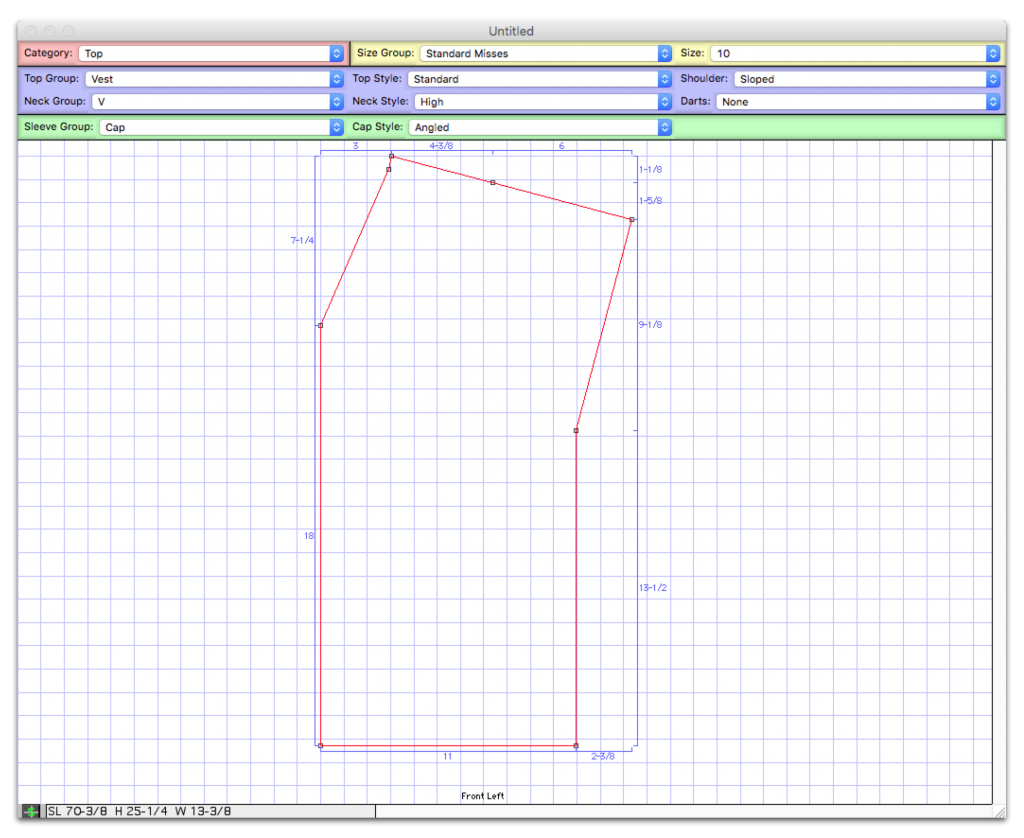 From here it was just a matter of moving the 6 points around until I was able to recreate my schematic.
You can see my center front is now the 'cut on fold' of my project.
I made a pattern for my handles by going to Extras > Shape 1 then adjusting the measurements.
*Note about the Extras menu: The titles for the Extras options will display as greyed out, simply select the desired option below the titles to add a extra.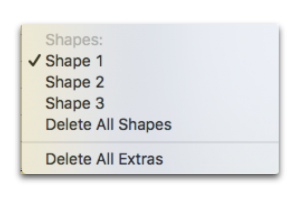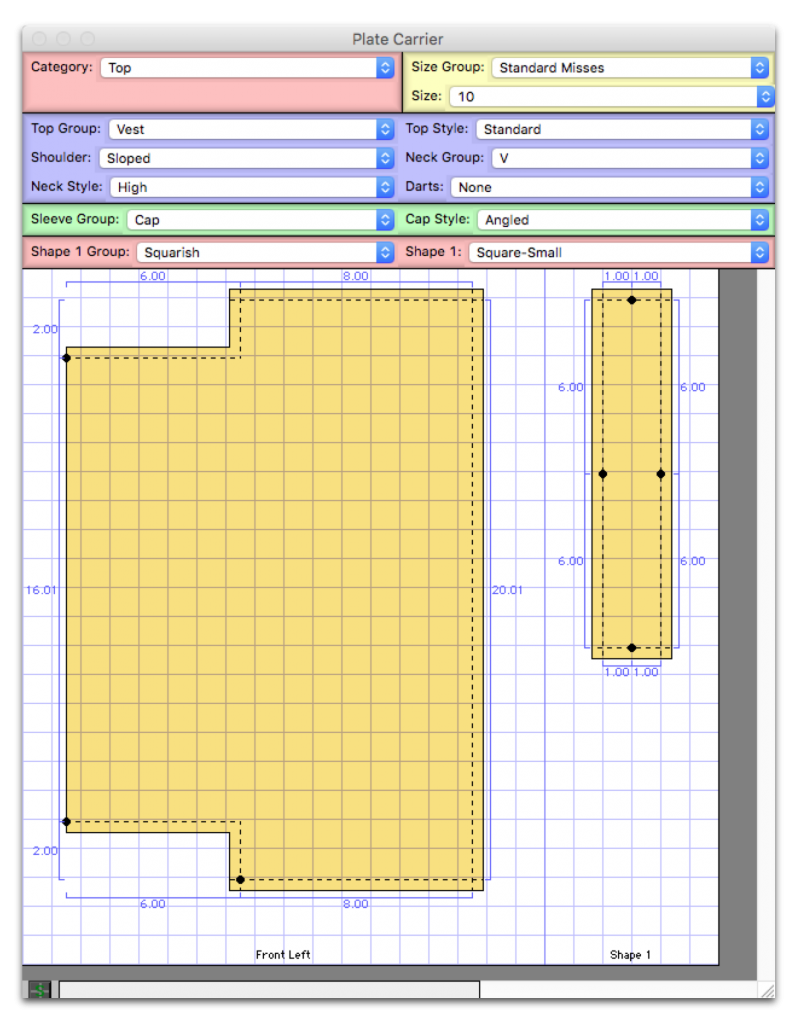 Here is my Garment Designer pattern for any users that would like to take a look: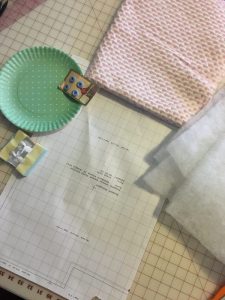 I printed out the .PDF and taped it together for reference.
The easiest way to make this would be out of 4-5mm thick felt like the original. However, finding a felt the width of the pattern in that thickness would have made this pricier than I would have liked.
I chose instead to use a thick chenille dot fabric and batting to pad the case. I did not have fusible batting available to me at the time, so I used regular batting and sandwiched it between the layers.
I found four buttons to sew on for the closures and also used buttonhole thread to attach them.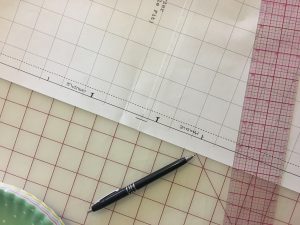 As always, it is important to make sure you have any and all notches marked.
I marked the notches for my handles about 3″ apart.
I also made sure to mark all four of my 'snip' lines as shown in the .PDF.
I will be be narrowly sewing around this line with a butthole stitch (.5 Stitch Length and width at 2 on my sewing machine) so that I can snip it and turn without any raw edges.
To make the handles, I cut 4 handle pieces and sewed them right sides together.
Then I turned them with my loop turner and sewed edge-stitched them together from the middle about 4 inches.
I pinned my handles at the notch marks and then sandwiched them between the right sides of my fabric.
I pinned my fabric right sides together with the batting touching the wrong side of the fabric.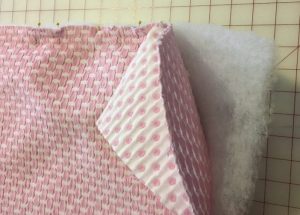 I sewed around the edges leaving about a 4″ opening on one side so that I could turn it inside out. I also made sure to do a button stitch around the 'snip' lines as I went around.
Clipped and trimmed the corners before turning everything using the opening I left, then edge-stitched the perimeter to close.
Optonal: I had a box lying around so I cut a 12″ x 12″ piece, rolled it up slightly and stuck it inside before closing so that I had some stiffness at the bottom of the carrier.
Update: Cochenille User Diane had a very good suggestion(see comments below) to make this machine washable. She suggests using a piece of plastic canvas or a plastic report cover or notebook divider so that you can add stiffness to the pattern.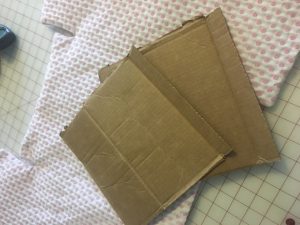 Then it was time to fold it on up!
I marked the 1.5″ mark that I had mapped out on my PDF for folding on all four corners, folded the corner down and started tacking through all the layers with my buttonhole thread. Then before I finished tacking, I added a button to cover up the tack mark.
Another accessory complete! Good luck on your design challenge and please share them with us at info@cochenille.com