Webinar: Let's Make Capes and Coats
October 5 @ 9:00 am

-

11:30 am

$25.00
Let's Make Capes and Coats. Web-
Thursday, October 5th, 2023 9 am  PT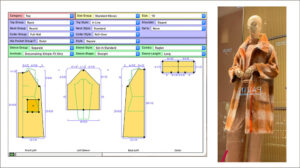 Let's Make Capes and Coats will feature the development of over-garments that suit us well during the cooler months. It will cover design considerations for this genre of clothing, fabric choice, appropriate styles in Garment Designer, the sequence of steps in building patterns. A variety of cape and coat styles will allow you to work with wovens, knits, crochet, and hand knitting and even add a mixed media touch if you are inclined. Design and construction tips will be included as well as inspirational ideas.
To purchase webinar, click here.
>>>
No Need to be Present Live!
We've listened to your feedback and will have the webinars available to review for attendees who sign up prior to the scheduled webinar but are unable to attend at that time. The video will be completely unedited, directly from the webinar meeting. It will be available for two weeks after the webinar is hosted.
What do you get with a Webinar?:
Online webinar (60 – 90 minutes) (or access to the recording if you can't attend)
Handout in Advance
Access for two weeks after the webinar to review the video
PDF of the Powerpoint lecture (for personal use)
15% discount code for Cochenille Products (excluding software upgrades)
Webinars need a minimum of three participants to host. If we do not meet this minimum, the webinar will be canceled two days prior, so be sure to register early.
After registration, we will email you with the webinar invite and handout, one or two days prior to the scheduled time.