April Cochenille Design Challenge
Our April Cochenille Design Challenge will help you keep track of your USB Hasp key! USB Hasp keys are small, easy to tuck away and sometimes feel like they have chameleon-like qualities. Poor little thing; we think she just needs some 'glam'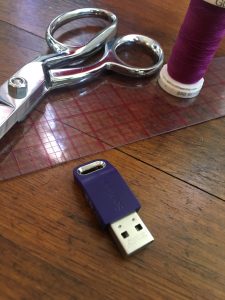 For April's Cochenille Design Challenge let's dress it up! We invite you to make a keychain that will make your HASP key strut her stuff. She will stand out, so you won't be able to miss her (or him).
April Key Fob Keychain Challenge: Fab Your Key Fob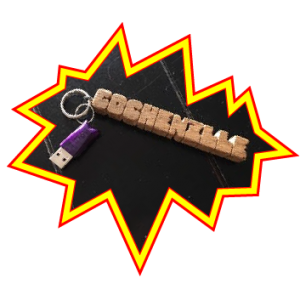 We know Cochenille software users are creative, so let's make our key fobs fabulously fun!
Let your creativity shine so bright you cannot miss it. Make it flashy, furry, fun, fluorescent…anything you would like, but most importantly UNFORGETTABLE.
Submit images of your easy-to-find key fob to info@cochenille.com and be entered to win a gift certificate for Cochenille product. We will post all the entries and a winner will be chosen by May 5th.
We don't require that you use our software to design your keychain, but kudos to those that do!
If you have a story to go along with your keychain, please feel free to share it with us.
We look forward to seeing your submissions. As the month progresses you can see our staff entries at: http://www.cochenille.com/cochenilleblog/
Happy Crafting from Cochenille!
info@cochenille.com
(858) 259-1698