It's that time of year!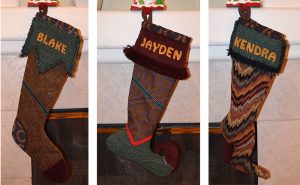 Time to think about making some new holiday decorations. Did you know that we here at Cochenille have a Holiday plug-in to Garment Designer? It is also available as a stand-alone program, meaning you do not need to own Garment Designer to run it. There are stockings (for people and animals), a bottle bag, various carriers for food, a tree skirt, and more.
I recently made holiday stockings for my son and his family. I chose the Stiletto shoe style for my daughter-in-law, an elf one for my granddaughter, and a standard stocking style for my son. I chose to use lightweight interior fabrics, in a somewhat darkened holiday palette.
Here you can see the stiletto pattern in Garment Designer.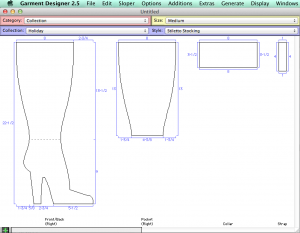 And here are the pattern pieces for all of the stockings. I spliced some of the patterns to allow me to have more fabrications involved.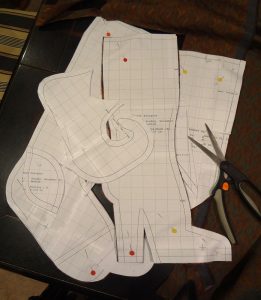 These next few images will show you how I mixed and matched the fabrics within a given stocking.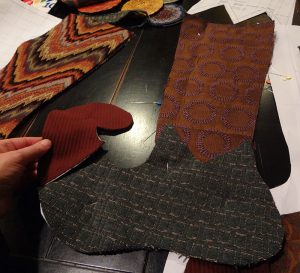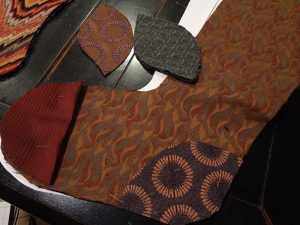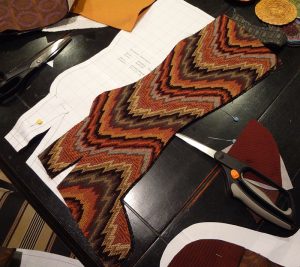 Then… on to the trims!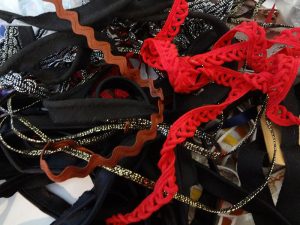 And I cut letters out of craft felt for the names.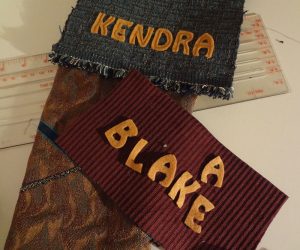 Now… they hang every Christmas and My granddaughter can't wait to see what's in hers on Christmas morning.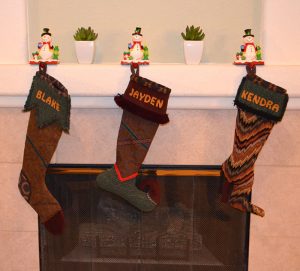 and if you like, there are options for your dog or cat… Here is the Bone stocking pattern.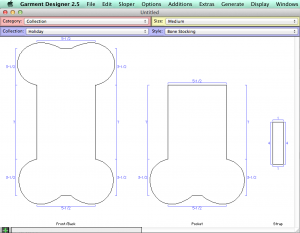 View our Holiday Collection video here: https://youtu.be/rmwZnaqMAqk