Garment Designer pattern software has found a new audience, or maybe they found us! Read on to learn more about a few male sewists and their adventures with design and creating.
The Pandemic of this past year has instigated many pleasant surprises, most of which revolve around creative at-home activities like baking bread and DIY home improvement and projects. Last summer, I started seeing articles online and in the local newspaper about male 'sewists'. When the New York Times (https://www.nytimes.com/2020/12/09/fashion/sewing-patterns.html) and Esquire ( https://www.esquire.com/uk/style/a33603325/sew-bro-men-making-clothes-lockdown/) start talking about it… you know it is a serious trend. I loved the fact that more men are taking to the sewing machine. To me, it was always a natural flow, as sewing, like woodworking, building, and ceramics, involves fitting pieces of things together to create a 3-D result.
As summer rolled into fall, I started to notice that my business (Cochenille Design Studio, www.cochenille.com) was getting more orders from men for Garment Designer, our pattern making software (Windows or Mac). Since I'm generally the one fulfilling the orders, and emailing with the customers, I started to strike up conversations with some of our male users to see what they were doing with the software. This is when the fun began. I'd like to introduce you to two particularly interesting men who were willing to share some of their background.
Lu Yoder, Westport, Massachusetts
Lu purchased Garment Designer to create patterns for work pants for himself and his brother (who is an organic vegetable farmer). He was comfortable with sewing as he uses industrial machines to repair sails in his Westport, area. I was knocked over when he sent me some images of some of his first Garment Designer projects… pants! And these were not just simple pull-on styles. Lu had engineered special shapes and cuts to provide for heavy duty tasks and long wear.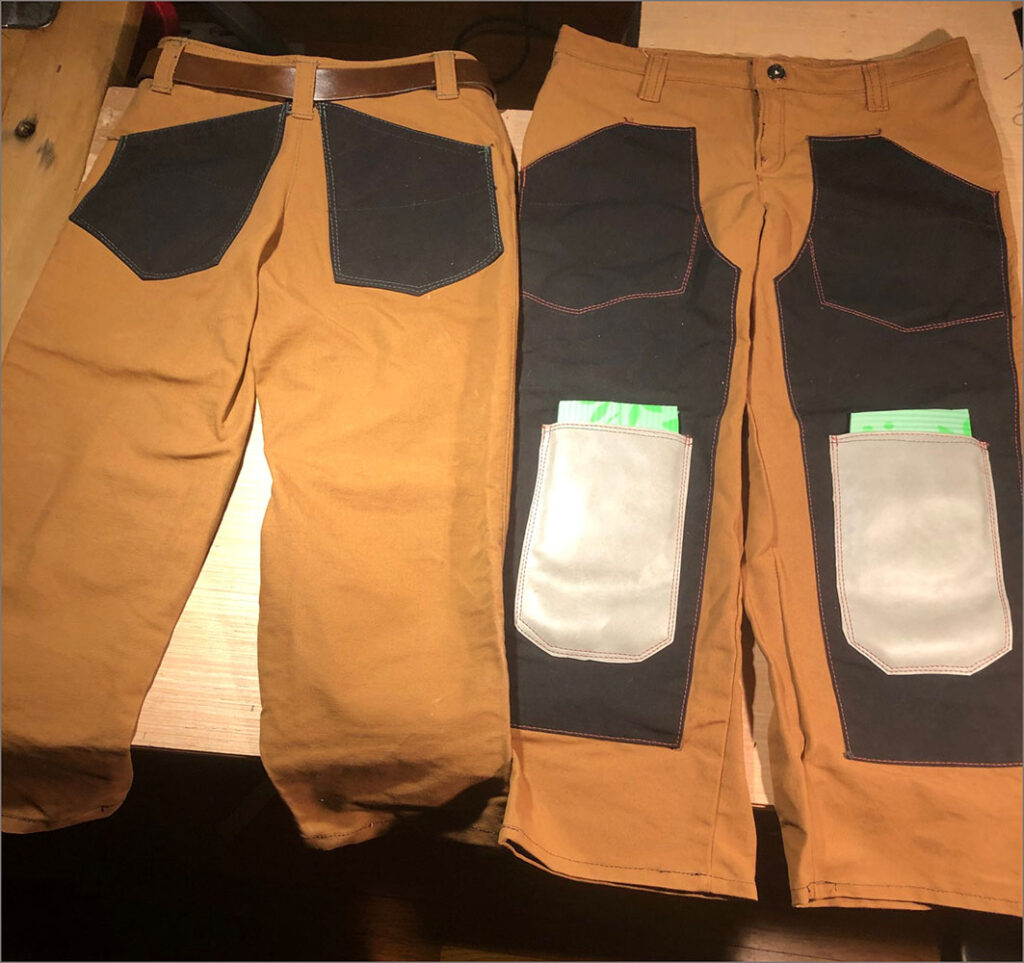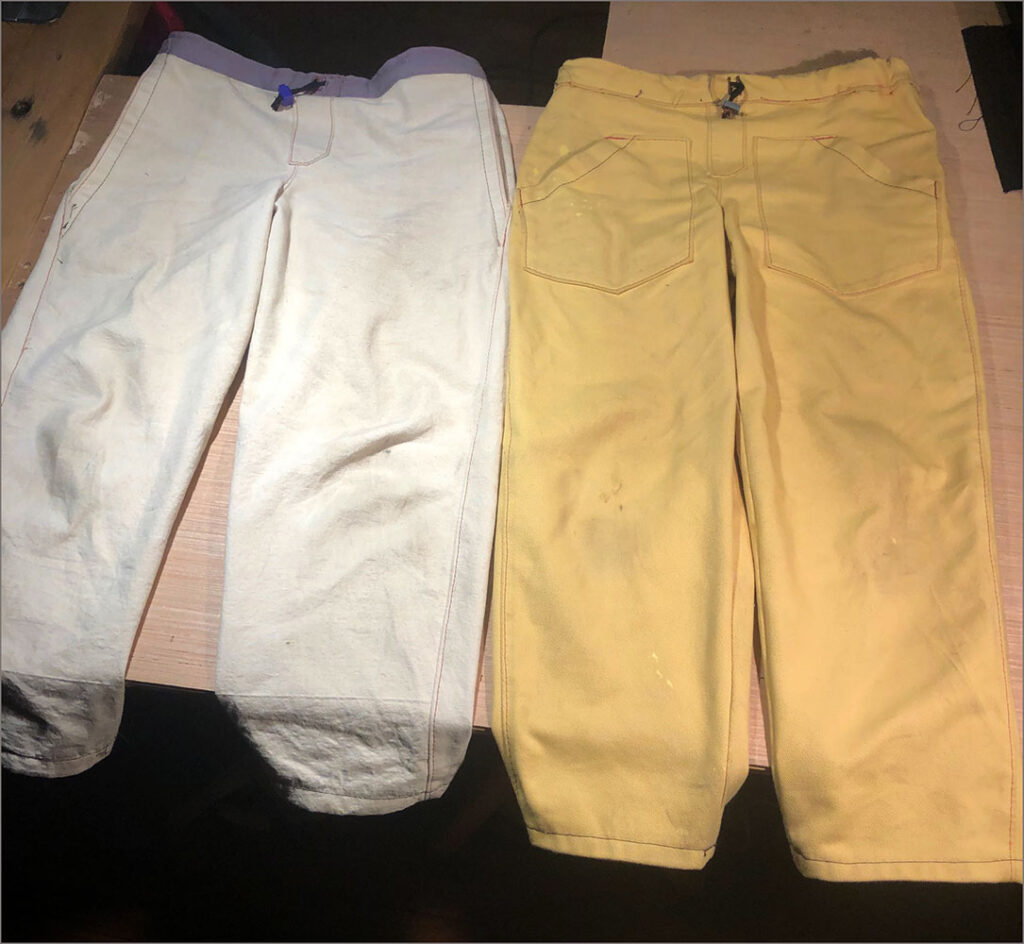 It turns out that Lu is not new to sewing. He has been stitching for years repairing sails and marine canvases. In fact, Lu has a collection of 'orphan' sewing machines that he has salvaged from dumpsters and basements. He tinkers them into working condition. Lu also hosts the annual farmer's sewing workshop where he shows people how to darn socks, repair banners and awnings, and extend the life of their workpants for one or more seasons.
One of Lu's current projects is working with his daughter to jointly design projects in Garment Designer. It only seems natural that he is passing on his creative design and building skills to the next generation, and thanks for that, as sewing is no longer being taught in most schools.
Lu is a tinkerer and inventor. Enjoy his Weed Weasel. https://www.youtube.com/watch?v=l_s7aTKpiQs&t=3s
Carl Mclellan, Edmonton, Alberta, Canada
Several months ago, Carl emailed to ask a few questions about the pattern he was working on for a man's shirt. After a few exchanges, we got his measurements sorted and then the shirt factory started to bloom. Below you can see his first Garment Designer shirt.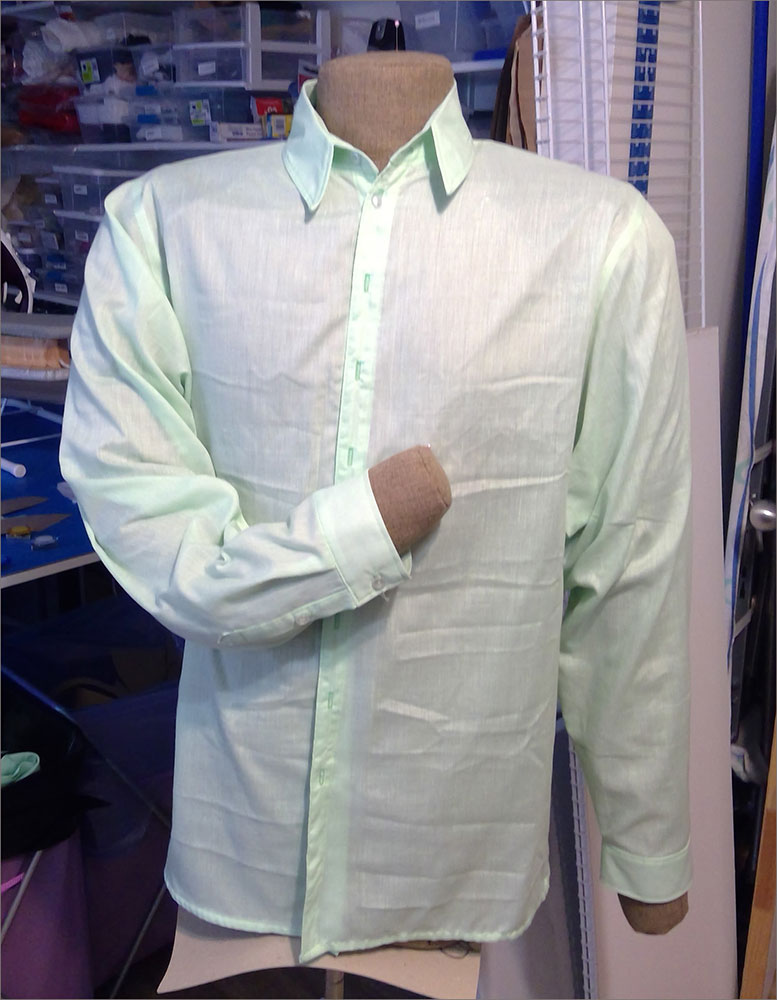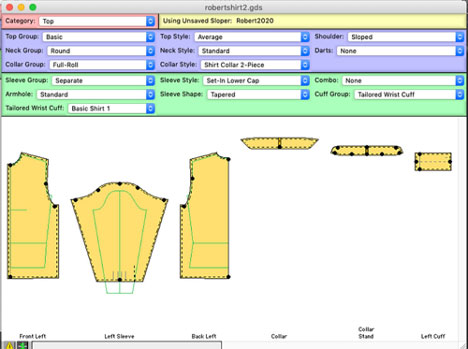 Later, Carl sent another email with photos attached, sharing a weekend's bounty of shirts prepared for future travel to warm locations.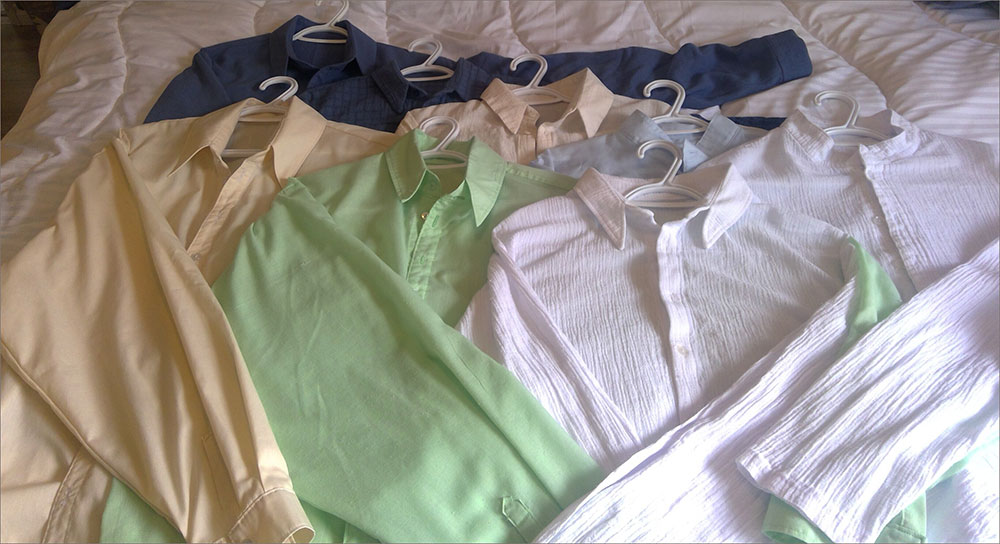 Carl learned to sew at the age of six. He was the only grandchild for ten years in a family of women who sew, knit, and crochet. His passion persisted, and he ultimately went to design school only to find out that very few positions existed in the fashion industry when he graduated. So, he shifted gears to working on industrial machines sewing tents, awnings, and similar. After a few years, he started working in a tailoring shop in Whitehorse, (Yukon). Of course, local theatre costuming was part of Carl's life as well.
Throughout the years, Carl continued to sew for himself, his husband and friends. Now that he is semi-retired, he is enjoying building patterns with Garment Designer and sewing projects of various types. He plots his patterns using a US Cutter 34 inch plotter…using 30 inch kraft paper for patterns.
Below you can see examples of costumes Carl made for a Pirate-themed wedding in the Caribbean. He is obviously no stranger to design or sewing!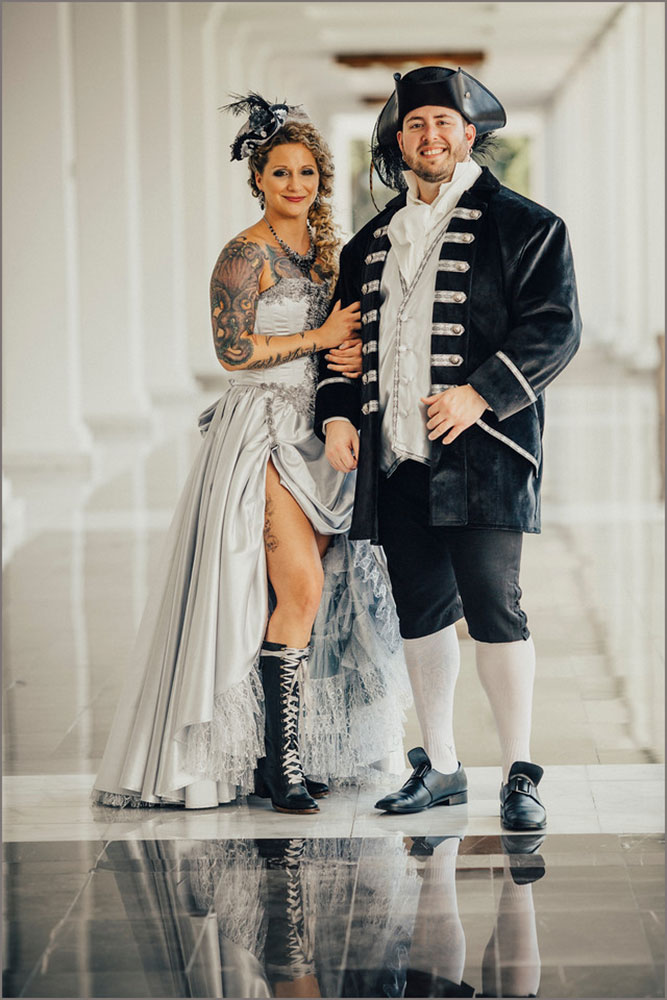 It has been so fun, getting to know the many Cochenille users as we exchange emails. The pandemic has given us all reason to increase our communications via email, webinars, and shared meetings online. One of the highlights of my workday is when a user sends me a photo of a project that they are working on or have completed. As the software designer and owner of Cochenille Design Studio, there is no greater satisfaction than seeing what people are using our software for. From sewers to knitters to beaders and stitchers, the possibilities are endless.
Join us with our regular Toast and Boasts if you would like to see what other Cochenille users are creating. We host these online webinars, every 4-6 weeks and we showcase images of their garments while we enjoy listening to the back-story of the project's evolution.
Join our mail list by going to https://www.cochenille.com/about-us/mail-list/.
~Susan~
Cochenille Design Studio