Happy Earth Day!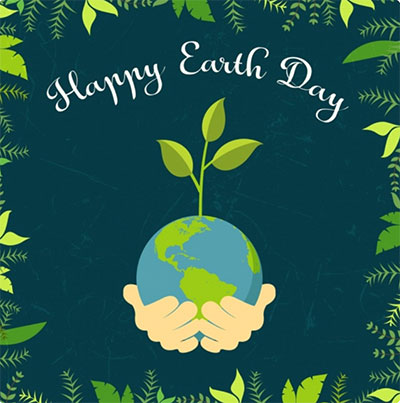 Today, April 22nd, marks the anniversary of the beginning of the environmental movement which started in 1970. If you would like to learn more about the history of this day, go to this website: https://www.earthday.org/history/
It is a known fact that the fashion industry is one of the great culprits when it comes to harming our environment. Be it pollution, toxins or labor abuse, it is possible to find proof. Yet there are many movements within the fashion industry and outside of it that are directing us to be more responsible consumers. For example, as individuals, we can adopt clothing philosophies that help the cause. Some of these include:
Buy less
Choose quality over quantity
Dispose of your clothing wisely
Exercise proper care with minimal impact on the environment
Support companies who make an effort to be sustainable
The Cochenille Upcycle/Recycle Challenge.
Due Date: May 8th, 2021
To honor sustainability, Cochenille is currently challenging our users to create a garment that involves Garment Designer and Upcycling/Recycling. This is our fourth design challenge.
What's involved?
Create a garment using Garment Designer patternmaking program.
Submit a photo or photos of your finished garment and the Garment Designer file.
Entries will be judged by a group of fashionistas and the winner will receive a $50 gift certificate for Cochenille Products. The due date for submission is Saturday, May 8th, 2021, midnight.
Need some Inspiration and Guidance?
You can start by looking at our Pinterest board on recycled/upcycled fashions:
Different Approaches to Upcycled Fashions
There are various ways to approach creating an upcycled/recycled garment. Here are a few ideas:
Create Your Own Fabric
Start with several garments and cut them up and then re-stitch them together to create a new fabric. Then, create a pattern in Garment Designer and use it with the new fabric.
Use a Garment Designer Pattern and Cut Out your Pieces from Existing Garments
Create a pattern for all or part of a garment and cut it out of a sweatshirt/t-shirt or other garment. Build from there. Check out this blog entry to see how I started with a sweatshirt and a pair of blue jeans to create the dress below.

Restyle an Existing Garment
You can also simply recut an existing garment with your new Garment Designer patter. Check out this blog entry to see an example.
Use a Pattern Template
Create a pattern in Garment Designer and use it as a template to build a garment by adding recycled fabric, piece-by-piece.
Here is an example of using a template.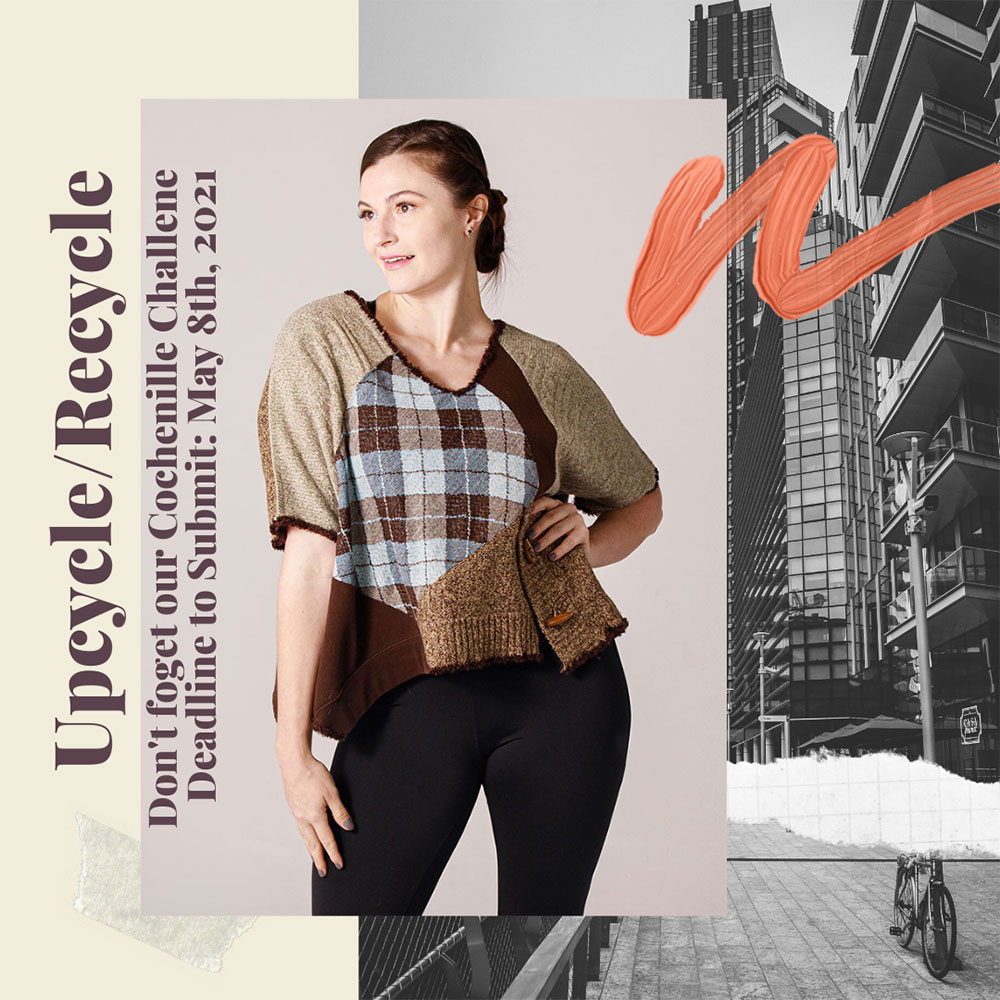 I was invited to an upcycle event by Joan Boucher, from Alameda California. She heads a group of women who get together on a regular basis to create. Our activity started with a visit to St. Vincent de Paul Distribution Center in Oakland. We were given 30 minutes to rummage through their bins and take what we wanted to in order to create upcycled clothing.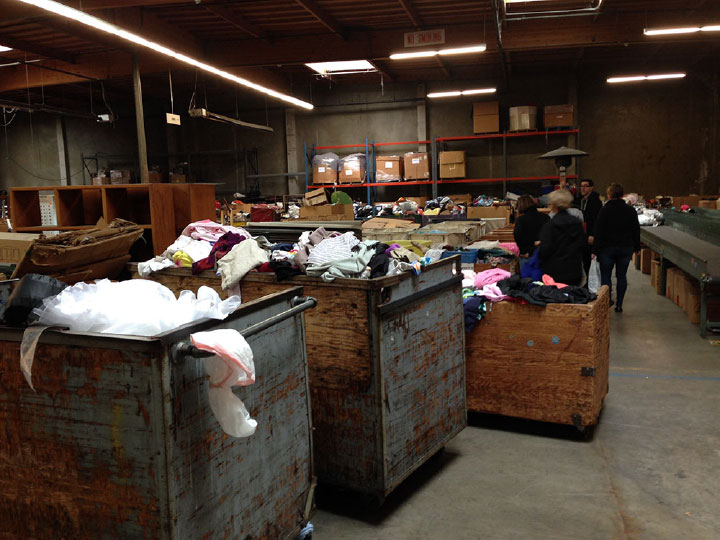 Here is the group of garments I decided to work with. In essence they became my 'palette'.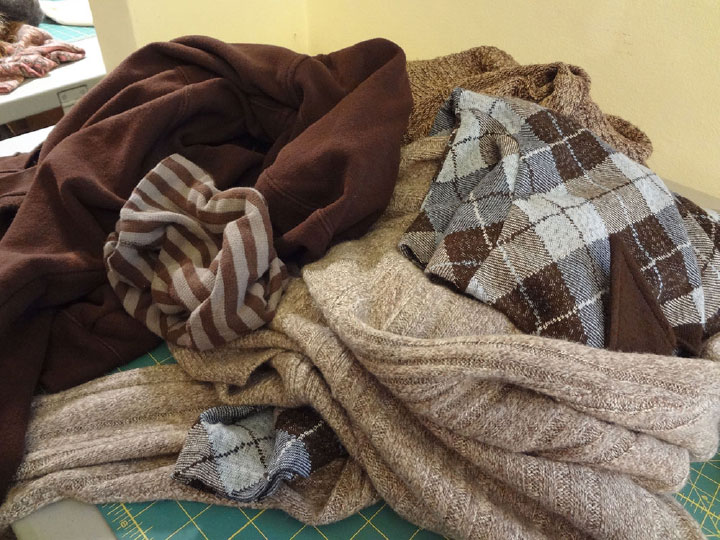 I used a pattern I had created from Garment Designer, laid it down and studied its shape.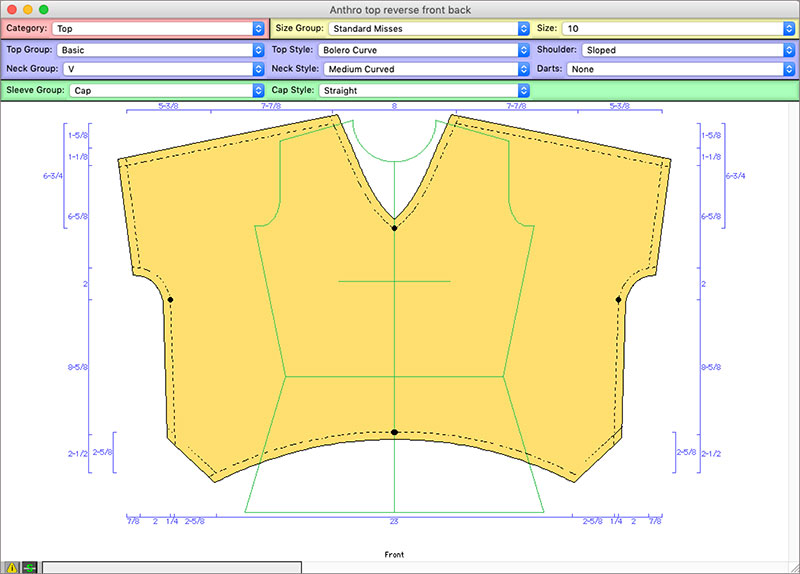 Then, I started to position, cut, and place various parts of the garments I had collected. I tried to take advantage of the fun parts of the original garments, like pockets, bottom bands, draw strings, finished edges, etc. A serger is a great advantage but it is not critical.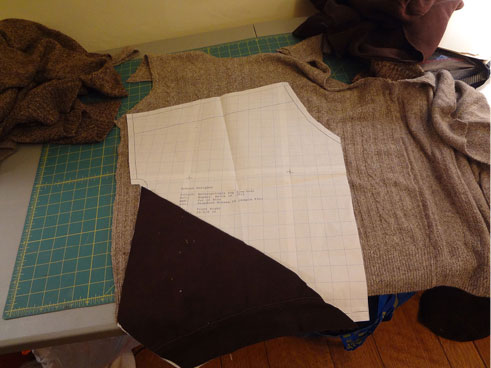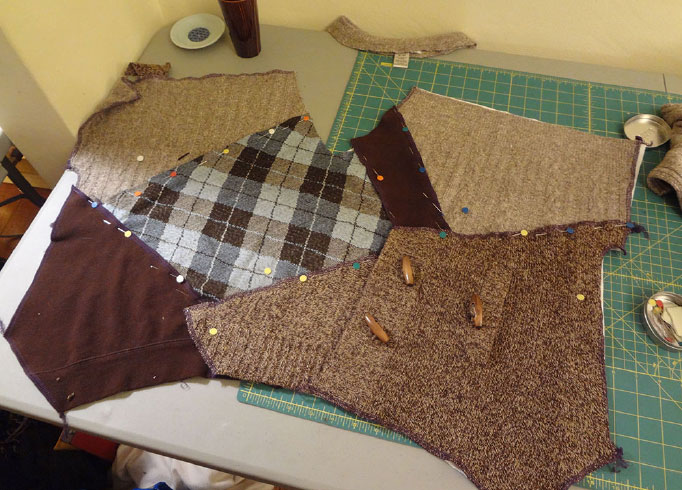 Of course, I didn't complete it during the afternoon we were together, as there was too much fun chatter, and camaraderie to be truly effective. But I ultimately did complete the project and now have a reversible (front to back) top. I trimmed all the edges using a row of single crochet.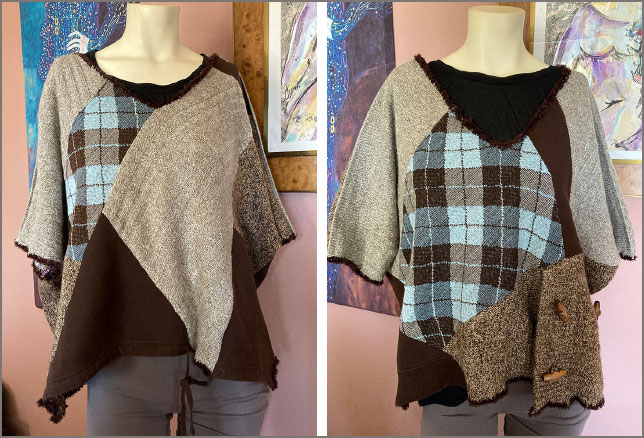 Lastly, you can see how a model makes the upcycle even more glamorous. Thanks Kristy! And the photo team of Natasha Hayes, photographer, and Liese Hoffmire (stylist).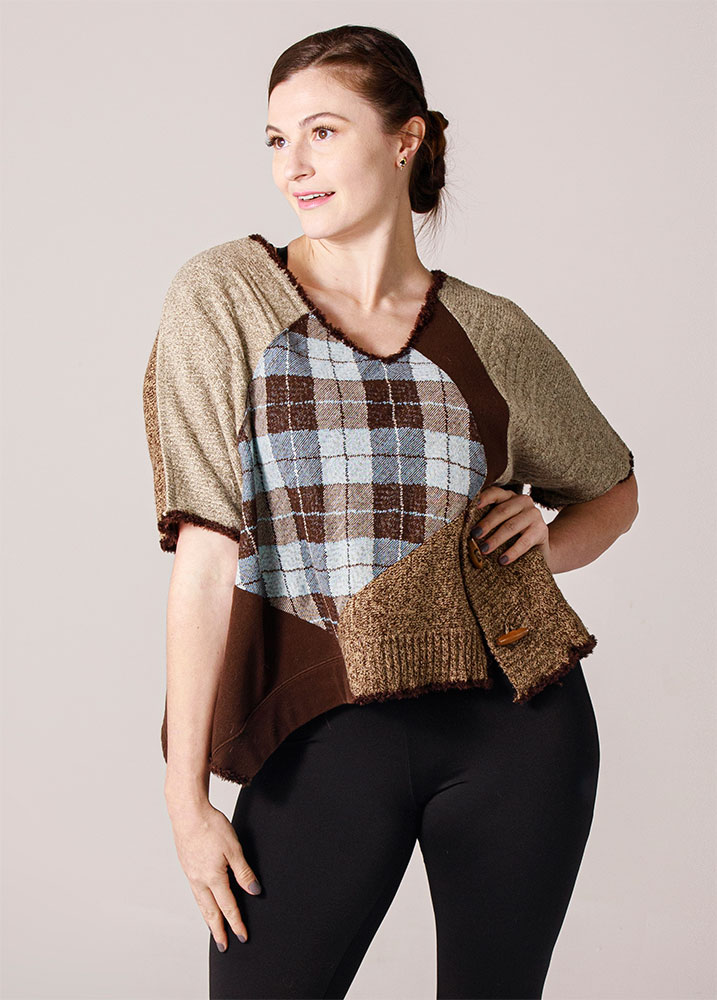 So, join the Cochenille Upcycle/Recycle Challenge and know that you contributed to a more sustainable world.