One of my favorite things to do, is to recreate a favorite garment that I've purchased and worn to the point it is showing its age. I'm generally pretty good at doing it, but every now and then, I have an 'oops'. Of course, I recently did this
Here is a dress that I purchased in Italy several years ago. It is a bit funky, and super comfortable to wear. It is a great travel dress, because it doesn't matter how good or bad you are with your eating, it hides everything.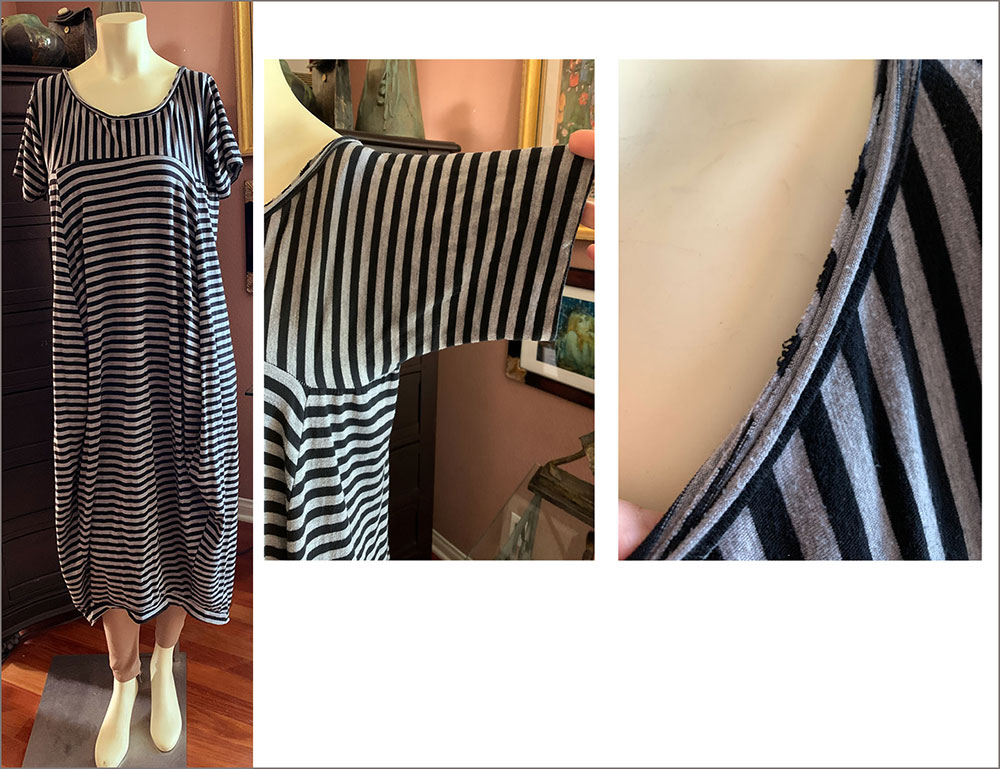 So, several months ago, I decided it was time to recreate it, and thus I measured it, created a schematic, and then began to build the pattern in Garment Designer.
Here is the pattern.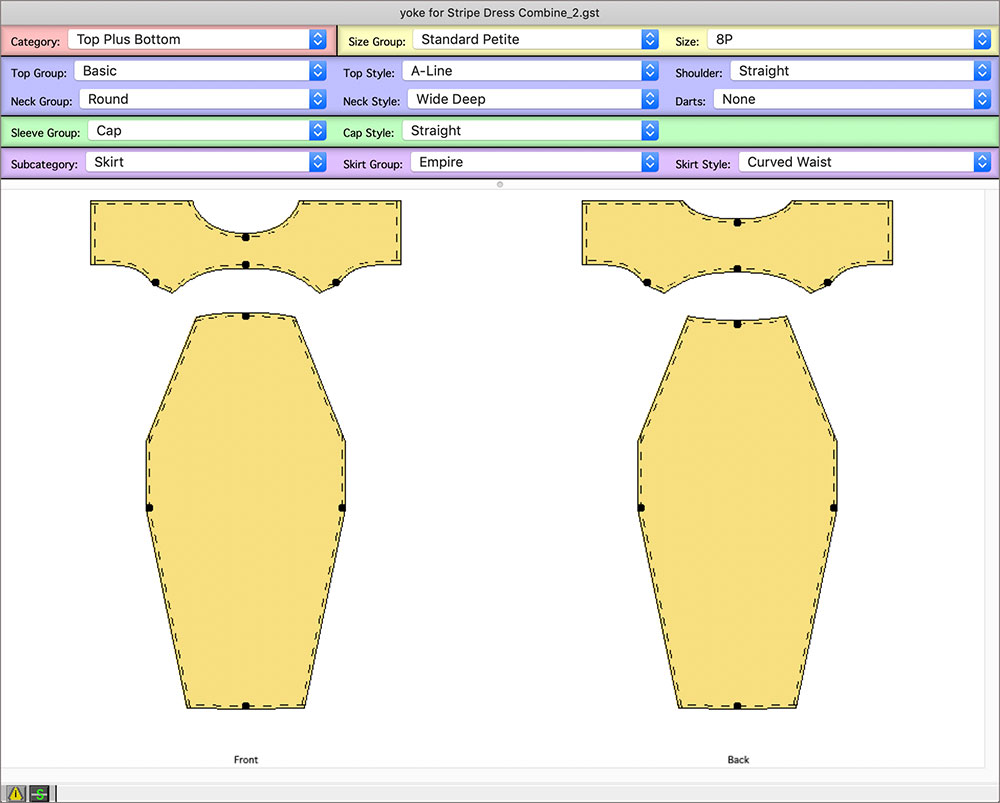 Now… here is where my mistake came in.
The original dress was made out of a cotton jersey knit. I decided to use a spandex/synthetic blend for the new garment, and it was a heavier weight. It was a woven fabric, but definitely had stretch in it.
The mistake? The amount of stretch in the new garment should match the amount of stretch in the old garment if you want it to fit the same. I KNOW this, and yet, I walked down that path.
I sewed up the bodice and decided to self-line it. So, there were lots of seams, etc., and it looked great. Then, I tried it on… OOPS… the sleeves were too tight… could barely get my arm into them.
And so, my weak spot has been identified. I don't like fixing mistakes. It is too much like alterations. I had enough of alterations many years ago, when I took in all kinds of alterations so I could save up enough money to go to Australia and New Zealand. I managed that for my husband and I, and even though I learned a tremendous amount about how clothing is put together, I really was 'over' the alteration phase.
So, I set the garment aside… for months… figuring it would come to me. And, yes, finally, I got tired of looking at the dress sitting in a bag waiting for my attention. The solution was really quite simple. I found a piece of stretch knit (with lots of spandex) and I inserted a wedge into the underarm area. Of course, I needed to find a way to tie that new fabric into the rest of the garment so I added a trim to the neckline.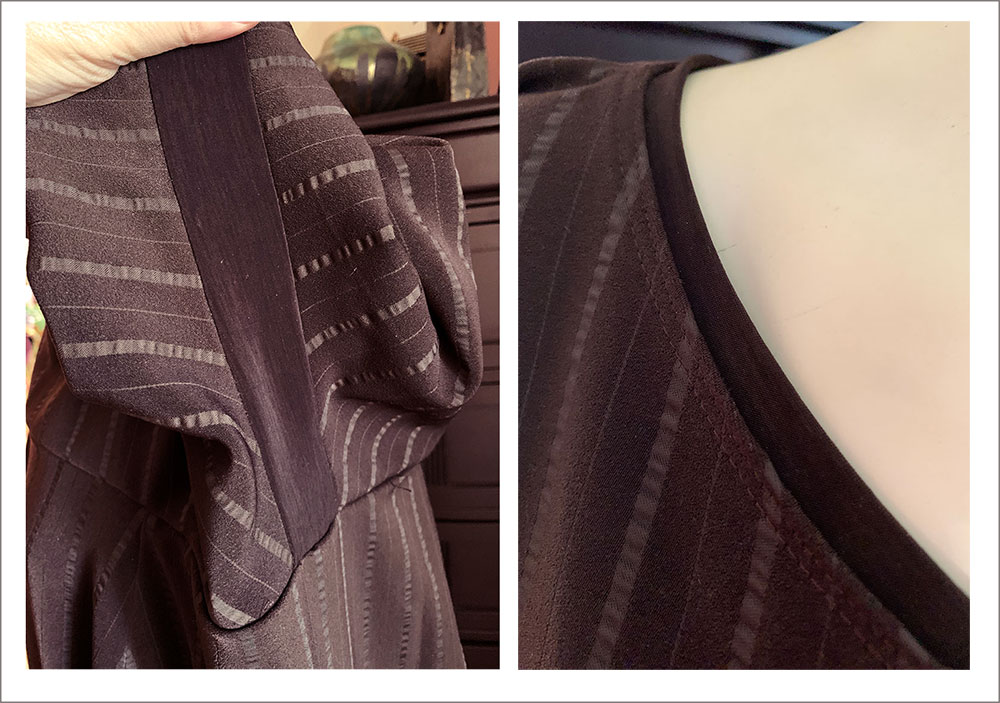 Now my dress is done, and of course, I have not wear to wear it, given that we are still in lock-down. But I'm happy with the result.
I am a big believer that our mistakes force us down more creative paths, and so I generally embrace them. I still can't believe I didn't actually do a comparative stretch of the two fabrics. I should know better. But sometimes we need to remind ourselves of something that should be so basic. I'll just call this my 'couture touch' to a basic dress. See the final dress below.