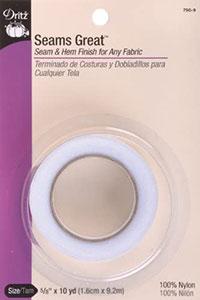 I have been using a Dritz product called Seams Great for over 30 years. One of the primary intents of this product is to bind the edge of fabric easily and quickly. Although it used to come in a few widths and a variety of color, I can only easily find it in white at 5/8" wide. (see Joann Fabrics, Amazon, etc.) Seams Great is a bias-cut tricot which packaged on a roll, and is generally 5/8" wide. When you stretch it, it curls, and for this reason, it makes a simple finishing for the edge of a fabric.
Seams Great as a Seam Finish
I have used it recently on the coat you see above. This is our Asian Origami Jacket, a one-piece pattern for the body of the garment. The pattern was created in Garment Designer pattern software and the how-to instructions for Garment Designer users, plus sewing instructions can be found in our Easy 7 Jackets e-book. (https://shop.cochenille.com/collections/cochenille-pdf-books-and-patterns/products/easy-7-jackets-book).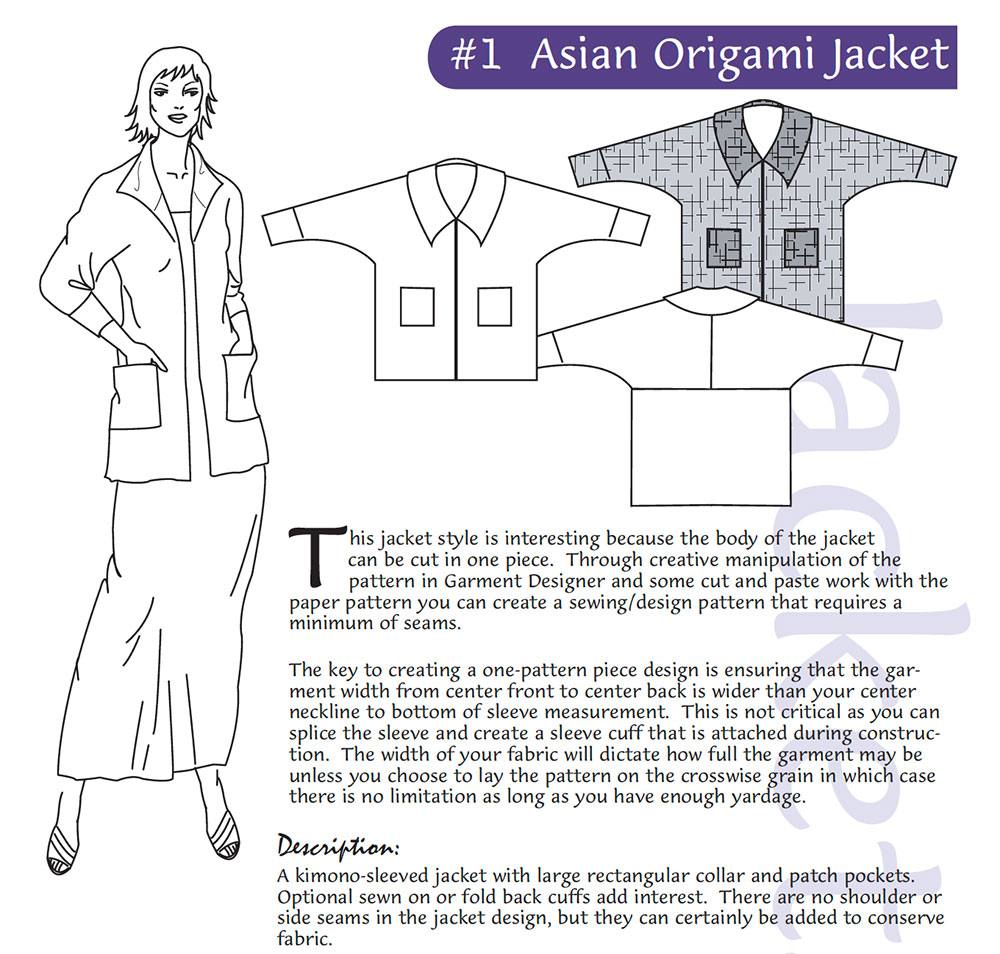 Since the fabric I chose was a little heavy, and because it frayed easily, I decided that Seams Great would be my best option to finish the seam. When the finish is complete, it looks like a Hong Kong seam finish.
To use Seams Great, first stretch it lengthwise to test which way the stretch curls, as you will want it to curl around the edge of your fabric which will be sandwiched into the fold. Then wrap the strip around the edge of your fabric, (evenly, top and bottom), anchor a few stitches, and as you zig-zag stitch, stretch it just a bit, so that it curls. It couldn't be easier.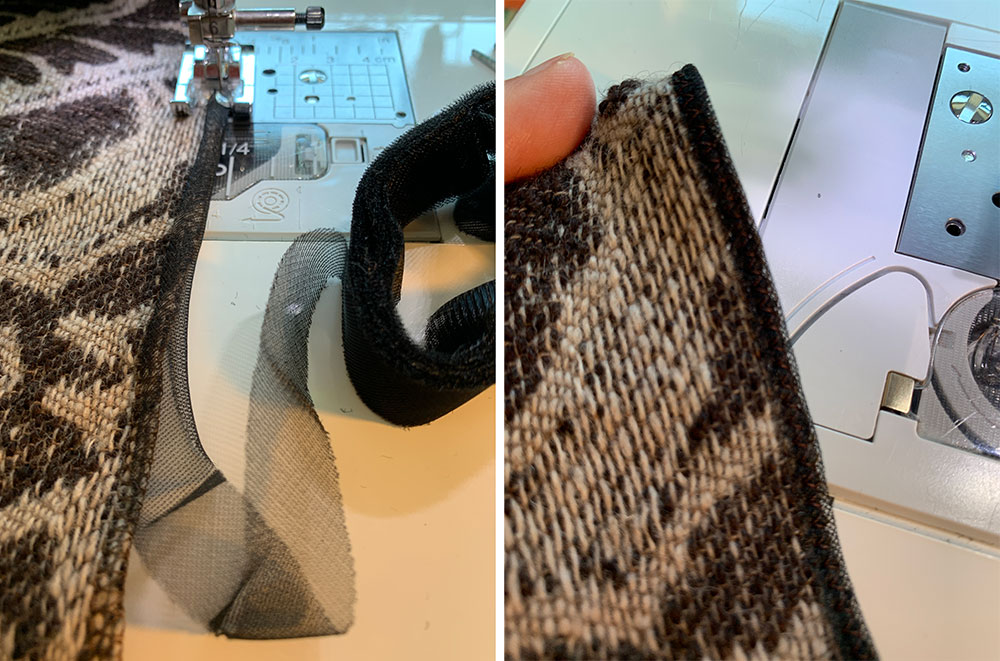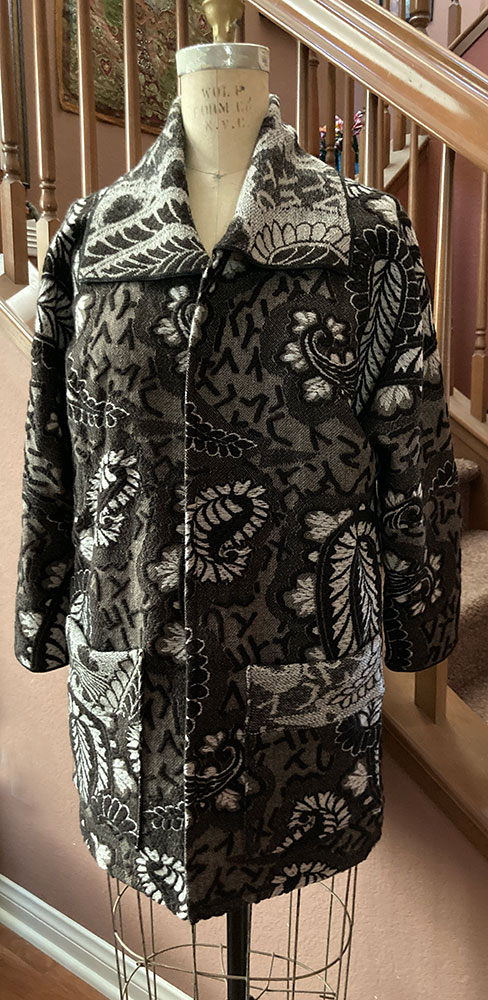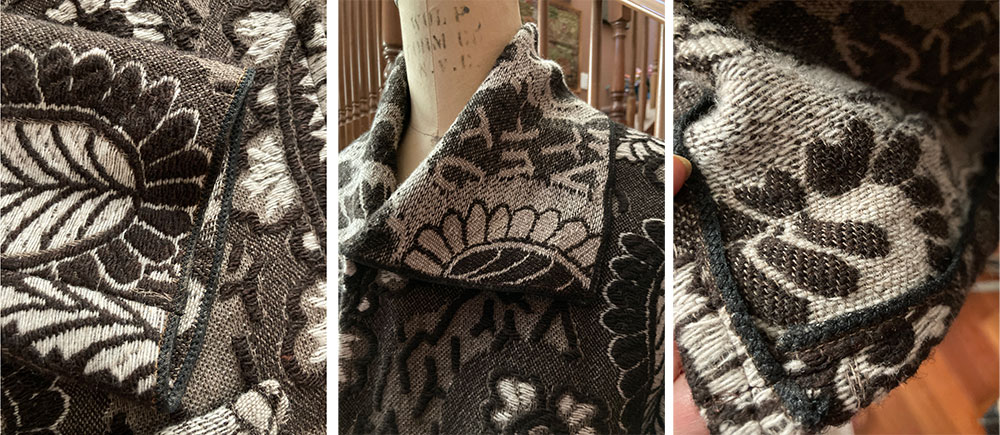 My Vintage Dior Project
I hate to admit it, but I sewed the coat below in the 1980's and I used Seams Great then as well. The fabric was a Dior fabric that I found online, and I used a Vogue pattern for the coat (Garment Designer wasn't even a gleam in my eye at that point in time). I used the tricot in exactly the same manner, to encase a raw edge. This was the first project I sewed on an Industrial Sewing machine. I was terrified. I still wear the coat and people think it is current! Given that the 1980's is a current trend for Fall/Winter 20/21, I'm fully in-style!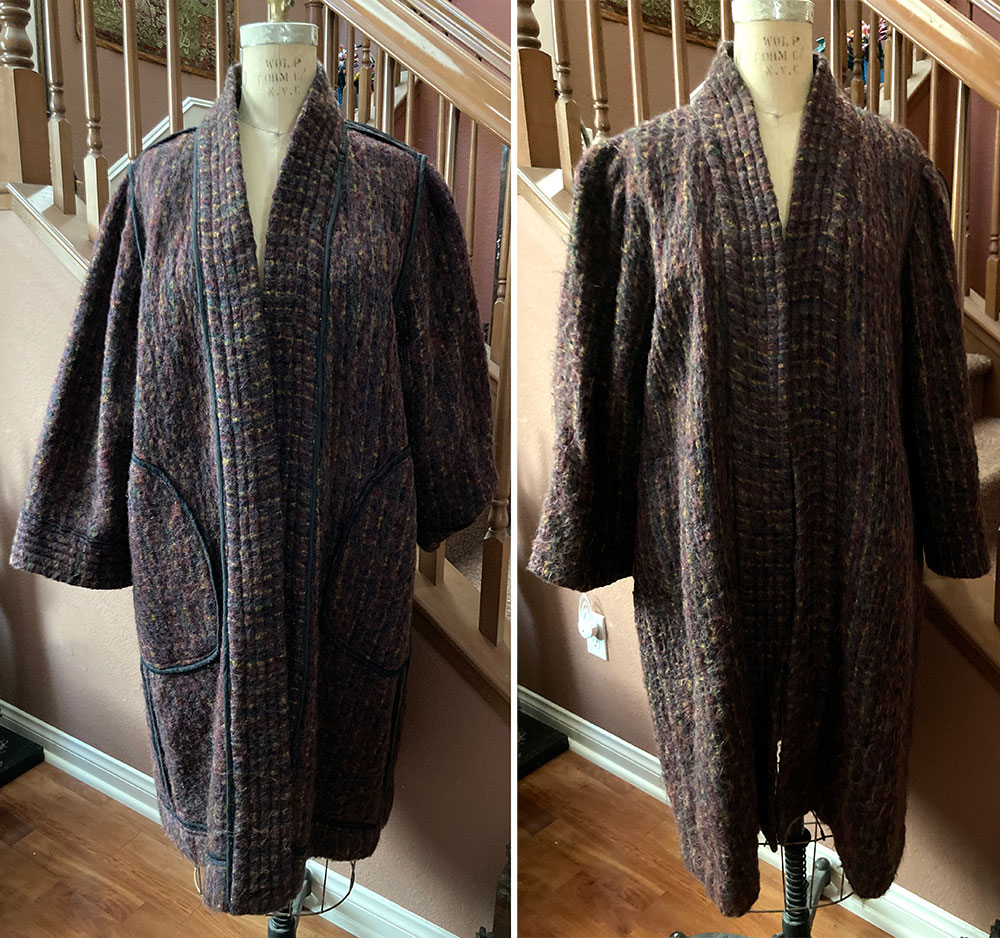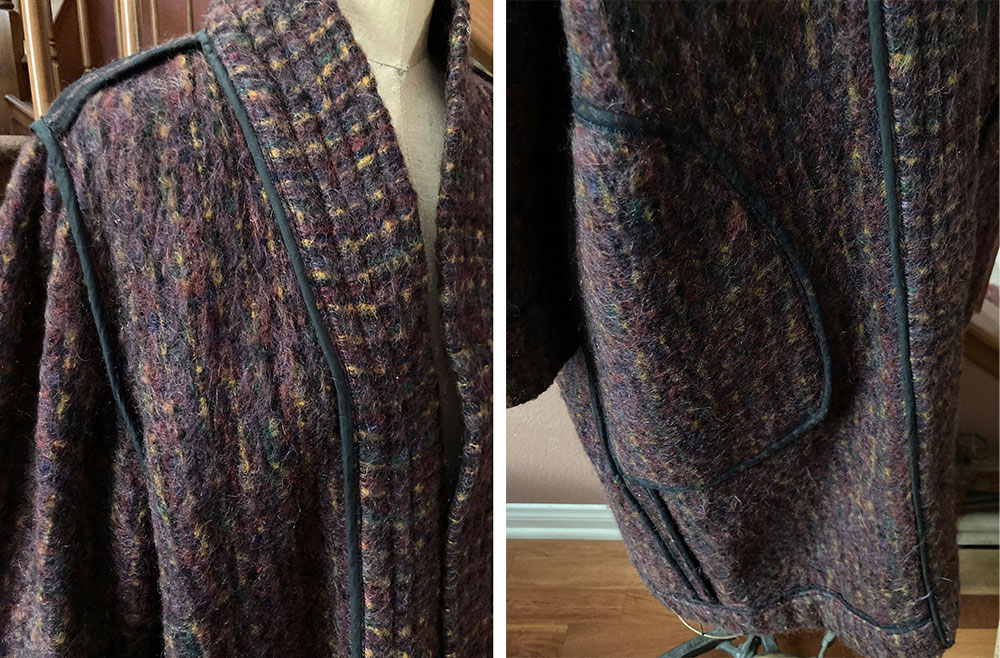 Seams Great for Creating Custom Piping
I have also made piping using yarn with Seams Great. I do this so that I can trim a sewn garment in a creative way, and often I use the same yarn that I have knit a sweater with, so they match. Here is an ensemble.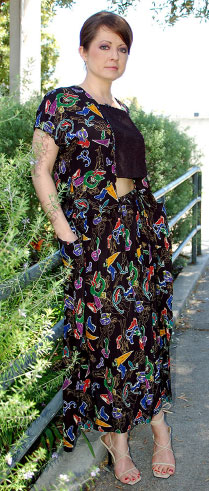 In this case, if you can find the wider version of Seams Great, it makes it bit easier.
Take 2-3 strands of your yarn (dependent upon the thickness of the yarn) and twist them together slightly. Straddle this in the center of a strip of Seams Great, and with a long zig zag stitch, sew down over the yarn. Then, you can pull the tricot back to form the seam allowance of the piping. You can always cut a bias strip of some lightweight fabric and use this instead if you have trouble with the narrow width Seams Great.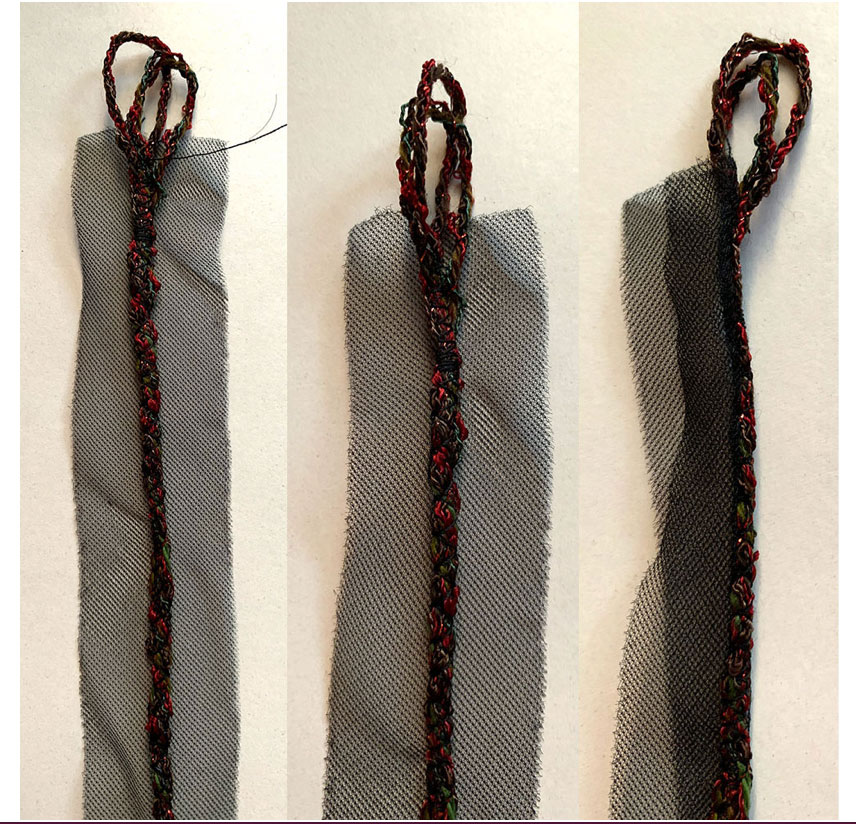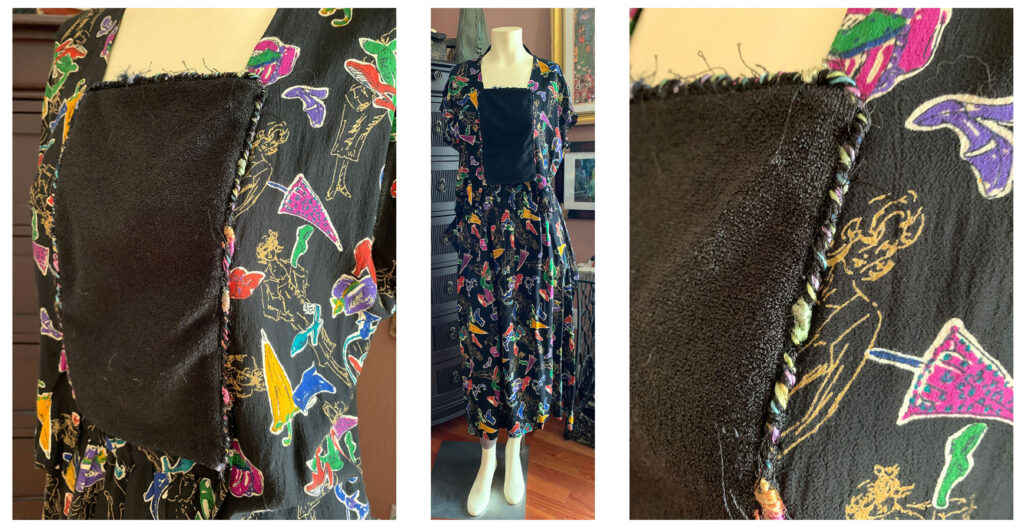 Other uses of Seams Great?
Create an elastic casing with no added bulk
Create serger braid
Create serger-sewn piping
Videos
Here are two YouTube video showing you how to use Seams Great. The first one by the Color World of Sewing shows you multiple uses.
The second one, by Threads Magazine, shows you how to bind a seam.